Conversational Texting: Converse with your clients the way they desire!
70% of your clients and prospects prefer texting over calling. Implement Conversational Texting TODAY!
Use Conversational Texting to Engage Customers Quick & Easy
Interact with your customers the way they prefer — texting.
Your Buyers & Prospects Love Texting
Texting is Easy, Easy & Convenient – it's instant; yet not disruptive. Also, it includes short and straight interactions and doesn't require anyone to install a new application.
74% of the consumers have zero unread text messages and respond to a business texts within an hour.
Moreover, consumer these days consider texting to be the preferred communication mode. Most of them ignore picking up calls from businesses. 
75% of consumers feel frustrated when they can't reply to a business text. 
Skyrocket your conversion rate with conversational texting
Which one will be subject to more leads:
1. Business A – With only "CALL ME" option on its website 
2. Business B: With both "CALL ME" & "TEXT ME" option 
Obviously the second one, as it caters to 70% of the consumers who prefer texting over the other modes of communication.
Manage Your Clients & Increase Your Retention Rate with Conversational Texting
Whether you are an insurance agency, law firm, E-Commerce store or beauty salon, your already-existing clients want you to text regarding service-related matters.
Latest research indicates that nearly 98% of the clients will answer your text within an hour!
How to Text-Enable My Landline
Local Services USA uses the most advanced technology in market, encompassing more than 30 Direct A2P carrier connections, through which businesses can not only send but also receive texts using their already-existing business landlines, VoIP phone numbers or toll-free numbers.
Text-enabling your landline will take about a day and no work on your end. So just sit back and relax while we handle it for you.
Incredible texting features for all business sizes
Create easy-to-use reusable templates – Send instant standard messages over and over again with easy-to-create text templates.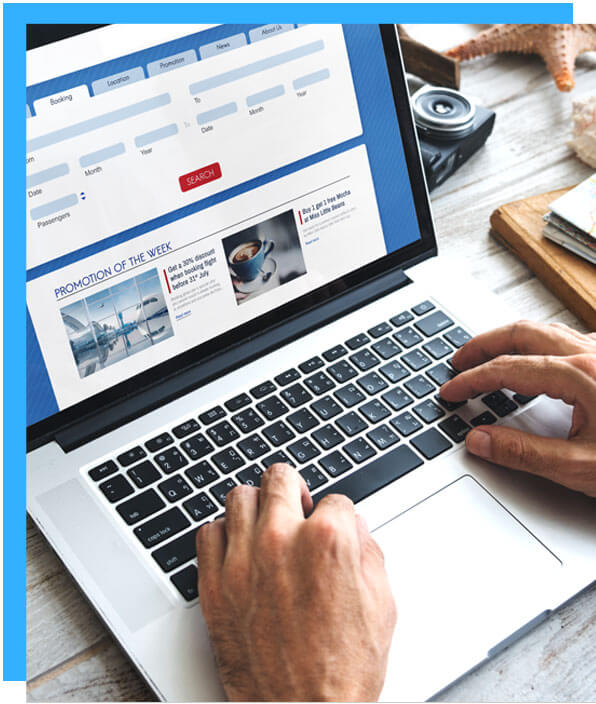 What's the conversational texting pricing structure?
Our services begin at $50 per month. The pricing structure is dependent on the number of team members and the features you'd like to enable.
Can I connect my CRM with conversational texting platform?
Absolutely! We use both Zapier and a dedicated API. Also, we will be providing you with a Click-To-Text embed, prompting your website visitors to text you directly from your website.
I have already implement live chat on my website? Is Conversational Texting even necessary?
While live chat is a great feature, there's nothing better than conversational texting. 
To connect with you, your audience will have to head over to your website and begin a conversation. Whereas, with conversational texting, all they need to do is drop you a text and they'll be up and running within a few moments.
Got more questions?
Our experts are waiting to hear from you.
Contact us TODAY!
Conversational texting is the way to go.
Text-enabling your landline will help you skyrocket your conversion rate, as you will be interacting with your customers they way they prefer. 
So, what are you waiting for?
Implement Conversational Texting straight away!
Our Experts are Ready to Help!
Connect with one of our Local Experts today and discuss your requirements. Free advice.
Want to connect with a marketing expert? Dial in!
To increase sales in businesses and firms, business owners must begin to think outside the box for ways to get new customers and retain old ones. The firms who take connection and engagement with their customers seriously are more likely to experience high customer engagement.
Even before COVID, there was a massive rise in time spent on mobile phones; this increased with people staying home during COVID-19 and buying more on their mobile phones. Mobile phones have become a supplement for an individual, and more brands are targeting text-based marketing.
One of the most significant benefits of text-based marketing is the ability to cut out distractions and get a customer's attention quickly. More brands are investing in it right now due to the immense benefits. Conversational texting is one of the hottest trends in text-based marketing; although the process is still automated, the messaging style is engaging and friendly-less promotional.
It might be alluring to think that people don't read texts. Or that customers detest texts from brands and regard them as spam. According to text marketing statistics, it is wrong to view things from that perspective:
61% of marketers still use text texting as a marketing approach
The rate at which text messages are open is about 98%
45% of customers usually respond to texts from organizations
With facts stated, let's dig deeper into what conversational texting is all about and how you can use this powerful strategy to double your business growth. It doesn't matter if you're a newbie in the business world or seeking information to take your business to the next level. You will find this information very useful.
Let's get started!
Sea eligendi comprehensam in, lucilius ocurreret vim ne, ne quo justo explicari. Cum ad summo definitionem, liber diceret petentium id his, sit diam case molestiae ea.
Marie Young
Sea eligendi comprehensam in, lucilius ocurreret vim ne, ne quo justo explicari. Cum ad summo definitionem, liber diceret petentium id his, sit diam case molestiae ea.
Jack Young
Sea eligendi comprehensam in, lucilius ocurreret vim ne, ne quo justo explicari. Cum ad summo definitionem, liber diceret petentium id his, sit diam case molestiae ea.
Hanna Young
What is Conversational texting?
Conversational texting is a marketing technique that maximizes the strength of two-way text messaging to drive sales in business. It involves engaging with a contact one-on-one after responding to a brand's message; they can also initiate the conversation themselves. Conversational texting creates an easy way of improving customer service and ultimately boosting the business's growth.
Whenever you have honest dialogues with your customers, you form a strong tie between them and your brand. Conversational texting helps cover up the missing conversation links in email marketing, which is the primary marketing medium for e-business brands.
By using interpersonal texting, machine-driven replies, asynchronous messaging, and personalized characteristics, brands can conveniently create an excellent conversational texting experience. Two-way messaging is a component of casual texting as it allows for direct communication and makes it easy for customers to reach you when they have questions or concerns.
Most brands turn to conversational texting when they need a technique to record and evaluate the relationship with each user. The aim is to create an instantaneous experience with a brand to trigger customer engagement. The transient character of text messages makes it an ideal means for forming one-on-one relationships with esteemed customers, which makes up conversational texting.
In agreement with predictions from various researches, most client communication will use cutting-edge technologies like artificial intelligence applications, IM bots, and text messaging.
Brands that want to create a close connection with their customers need targeted chats specially designed to meet the brand's goals, customized for engagement, and crafted to make the lives of their target audience easier.
Ready to Grow? Get your FREE Quote Today!
What's The Fuss About Text-based Marketing?
Text marketing is gaining popularity in digital marketing as consumers look for ways to engage directly with their favorite brands. This powerful marketing strategy gains its strength from the need for brands to build one-on-one relationships with their customers.
Social media and email marketing have blossomed in the past decades, making customers feel like a part of a community. As good as these methods are, customers now have more expectations, hence the need for a direct approach to keep up with brands.
Reaching out to your customers via text messaging and participating in honest two-way conversations is a powerful technique to grow your customer base and improve sales.
When text marketing is brought-up, the image that comes to mind is a generic, text-only alert from a brand about a sale. Brands have resorted to making text marketing more visually engaging by using GIFs, images, and videos in their text messages to grab the attention of their customers.
In 2020, text messaging was the primary "advancing technology," and most marketers moved to increase their investments in it.
In present times, above 50% of online business owners use SMS marketing techniques. There are plenty of increased customer requests – above 90% are excited about texting with brands, providing salespersons a chance to get a larger loyal target audience and increase sales.
Bi-directional interactions personify the perspective of marketing. Using natural interactions through SMS is a fantastic way to boost brand trust and get more recurrent purchases.
Customers need immediate responses to their questions and want a streamlined process. 93% said they prefer to communicate with a brand for customer care through mobile messaging.
Firms are now amalgamating their customer service channels with their mobile messaging scheme, and it is easier to handle queries or problems using this method. Many brands are integrating their text messaging channel with their eCommerce platform to make these conversations more personal.
Big firms such as Burberry, Albertsons, Apple, and others have tested the waters with text-based messaging. For example, Kenneth Cole texted news about a 65%-off flash sales to its database of customers using a text messaging platform.
Discover how we can help your business.
The support was great and the team was always there when we needed them. We'll definitely be back for future projects as we continue to expand. Sincerely, from the heart, thank you for putting yourself in the work. We are so pleased with the results and we really appreciate the love you put in. I highly recommend you to anyone.
Just a short note to express how satisfied I am with my digital marketing campaign. I am extremely pleased with it. You've all exceeded my expectations and I'm excited to proceed to start running google ads now. We appreciate our partnership and have been really satisfied with the results of the work your team did. What a night and day difference from our last web agency. I'll be using you on all of my future projects.
Awesome work, our site's chatbot now looks almost human and very intuitive. Changed the order a couple of times, but it was fulfilled and adapted to what I needed each time. Project delivery including the reviews were all in a timely manner- this is such a great experience. Will always recommend for AI chatbot design.
Is Text-based Marketing Effective?
Understanding the advantages of text-based marketing is crucial before jumping on the new trend. These are well-grounded reasons why you need to pay attention to text-based marketing to boost sales in your business.
Almost everyone has a phone. Presently, 3.80 billion people are using smartphones, and 4.88 billion are using mobile phones. As a result, it is easier to contact people through text messages.
A short text is more compelling and likely to be read than an email.
Email marketing is a bit more complex and might end up in spam folders; texts end up directly in the customer's inbox.
You get the opportunity to invest in a quality relationship with your clients. Conversational texting makes it easy for businesses to make their offers without using a persuasive force, which also helps form meaningful customer relationships.
Text marketing offers a high return on investment (ROI) and a higher open rate.
Not all areas have high-speed internet, thus making texts a better way to reach your customers.
Texts help to collect valuable data about customers. Customers state their demands in their ways, thus making conversational texting a unique way of collecting customer information.
Text marketing can target a large population and directly interact with customers.
3 Types of Messages in Business texting
In business texting, there are three significant types of messages
The difference between one-way and two-way messaging is straightforward. But, two-way messaging and conversational texting are similar because both involve two-way messaging and require a customer's action.
Regarding two-way messaging, customer response options are limited, unlike conversational texting, which is more complex. Brands can have long conversations via text. Chatbox conversations use codes, and these scripts use natural language programming.
5 Features of a Good Conversational Text
1. Short, Snappy, and Simple Sentences
Communication in conversational text messaging takes place mainly in a small space, like a mobile phone screen or a chat box window. The sentences need to be brief and straight to the point, so they are easy to view on the screen, and responses are pretty easy to compile for further use.
Straightforward questions that require short and direct answers
Although conversational texting allows more extended conversations, the question you ask customers must be what they can answer in a short time. A famous adage says time is money; the inquiries mustn't take too much time to answer as this can lead to customer frustration due to time wastage.
Use active voice to make replies more straight-to-the-point.
Passive voice reframes a sentence and makes it sound more confusing; this can mislead customers leading to wrong answers to questions.
The crux of communication is to pass messages across. If brands fail to achieve this, communication's aim is ineffective. The use of passive sentences can make texting lose its essence.
Use personal pronouns to make the interaction more personalized and genuine.
The distinctive feature of conversational texting is that it looks like a real-life conversation.
The use of pronouns makes the communication more personalized than generic. It makes the customers feel like you are addressing them personally, making them more relaxed to communicate with you and expressing themselves in the best way possible.
Customers share their concerns with the brand and make them feel that personal touch is often missing in eCommerce marketing.
Use natural, everyday language to make communication better
Natural language is what makes conversational texting different from other business messaging types.
The more realistic the communication is, the easier it will be for customers to relate. It makes them feel like they are communicating with friends because this technique is sensitive to their feelings and emotions and crafts responses that validate them.
Looking For Funding
$3,000,000,000
in funding Secured For Clients
Get Clients Through Our
$15,000,000+
CLIENT ACQUISITION DATABASE
Accelerate your ROI by
200-1000%
FROM OUR DIGITAL CHAT BOT SERVICE
Increase Brand Awareness with
2,200,000+
SOCIAL MEDIA & JOURNALIST ACCOUNTS
Benefits of Conversational Text Messaging
Conversational texting allows eCommerce businesses to create 1:1 relationships with their customers. Most times, it will enable an automated two-way text message interaction between the brand and customers so that they are allowed to speak with a natural person when they have queries and observations.
Most conversational texting platforms give humans AI superpowers creating two-way text messaging that serve different purposes and engage with customers at the speed of light. Customers detest talking to bots, so it is vital to have a team that takes care of all the customer's text messaging and creates customer confidence through honest and confidential conversations.
With conversational texting, the days of text message blasts are over, and the era of honest customer conversations just began. It makes two-way communication with customers very easy by sending text messages manually and responding with real-time answers to customers' questions and concerns.
It is possible to personalize campaigns using behavioral insights and conversation insights. These perceptions present the bigger picture vividly and closely study the different components of the whole to provide better marketing strategies.
Suitably, you get better insights into the conversational sales performance and have the power to trail the important campaign KPI through reports and dashboards successfully.
Some conversational texting platforms use Capture technology, which assists in assembling phone number records while still adhering to agreements with regulatory bodies. It is possible through the use of pop-up integration.
Ready to speak with our experts?
Conversational texting vs. Mass texting
Conversational texting creates customer connection- one-on-one chats, personalization, and a more authentic connection with customers is the primary goal.
Mass texting- Is a primary tool in any text marketing strategy- It is helpful as a part of conversational texting strategy by using personalized automation tools to send bulk messages.
Using conversational messaging to maximize the strength of mass texting to your advantage is possible. Although, mass texting should be a fragment of your conversational texting toolkit.
Conversational texting Strategy - Best Practices
SUBSCRIBE
& get a chance to
Join our customer database and you will be entered in our quarterly bonus giveaways!
Conversational Texting Software's
Below are some conversational texting tools to consider in your conversational texting campaign.
EZ texting has serviced above 165 customers and is an excellent text marketing platform. The cloud-based messaging options allow businesses of all sizes to reach and communicate with their audiences using tools such as text marketing, running campaigns, mobile coupons, dedicated short codes, and more.
Textedly is one of the top-class text messaging software. It is a user-friendly platform that uses SMS and MMS messages. Textedly also offers several advanced features for which customers make a one-time payment. It is one of the best options for firms seeking an affordable and scalable text messaging platform.
SimpleTexting is one of the leading software for sending text message campaigns and communicating directly with your customers. It offers extra features that make the platform very easy to use
It is a text marketing platform that allows organizations to grow their market list. It is intuitive to use because it offers everything ranging from basic text message marketing solutions to resources for experts.
Avochato is a leading software company. It is a text messaging platform designed for customer relationship management. It allows organizations to connect with customers and delivers an easy and effective messaging opportunity.
Top Brands Using Conversational Texting
Even with the popular opinions about conversational texting, it is a very effective way to engage customers. Furthermore, it is imperative because it provides top-level customization, personalization, and worth.
Conversational texting aims to build a relationship with each customer using natural interaction. Brands must remember that the scripts crafted specifically for conversational texting must target getting personalized responses.
No need to overemphasize. Conversational texting is making waves as modern marketers incorporate everyday texting campaigns into their routines. Don't be an onlooker.
Find the right software for your business, know your customer, and make it interactive and mutually beneficial. Value your customers' interests and concentrate on meeting their needs and satisfying them maximally. Finally, get started with conversational texting to move your business to the next level.