CONVENIENT
ONLINE
SCHEDULING
Local Services USA is your one-stop-shop for all of your business scheduling needs. We automate the process of finding a time that works for everyone, so you can focus on what's important — running your business!
Special features for teams who conduct meetings at scale
Sales
Marketing
Customer Success
Recruiting
Information Technology
Education
Sales
1. Drive more revenue
Local Services USA is a digital marketing agency that helps businesses drive more revenue and book high-value meetings.
2. Speed up your sales cycle
We speed up your sales cycle and close more deals by customizing reminder and follow-up workflows, integrating with sales tools, and removing logistical tasks.
3. Close more deals
Our goal is to help you focus on selling so you can grow your business.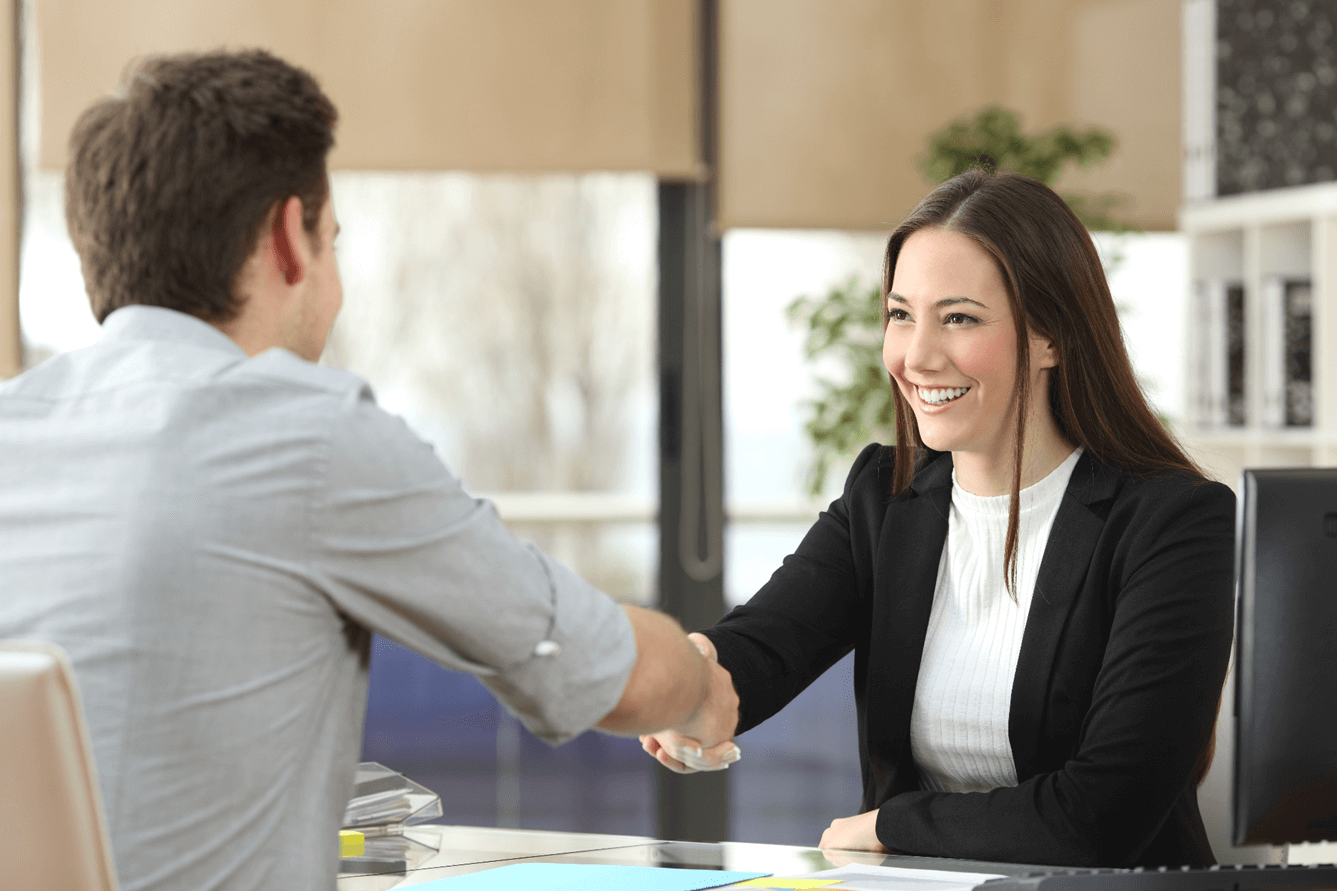 Marketing
Customer Success
Recruiting
Information Technology
Education
We Make Easy For You To Schedule Appointments & Tasks
Share your availability with others
We specialize in helping businesses grow by automating their scheduling and making it easy for prospects and customers to book meetings with them.
Simply add your availability to your website or email us, and we'll take care of the rest.
You can focus on what you do best while we drive high-value leads to your business.
We understand that your time is valuable, so we offer flexible scheduling options to make sure you're always on top of your game.
We also know that effective communication is key to success. That's why our team makes use of email reminders and follow-ups to make sure everyone is on the same page. And if you ever need to hop on a call with a client or colleague, we're more than happy to accommodate.
Plus, we integrate with all of the software tools you already use, so you can hit the ground running without any hiccups.
At Local Services USA, we understand that high-value meetings are the lifeblood of your business. That's why we offer the #1 scheduling automation platform, which helps you increase revenue, retain customers, and land recruits.
Our platform makes it easy to schedule and manage meetings, send reminders, and track RSVPs, so you can focus on what's important – running your business.
Our Experts are Ready to Help!
Connect with one of our Local Experts today and discuss your requirements. Free advice.
Want to connect with a marketing expert? Dial in!
We Can Help You Schedule Your Appointments In No Time
Have you ever woken up to one of "those" mornings? Times when you forgetfully sleep through an appointment and wake up panicking, trying to meet up. If this sounds familiar, you must go through this guide attentively and learn how to overcome late appearance at a scheduled meeting.
Trending technological innovation has made things a lot easier. Firms are beginning to maximize this advancement to become more effective, saving time. One thing is expected when you look at world-leading business establishments across various fields: they have appointment scheduling software.
Not only is this a valuable tool for top-tier companies in the industry, but you also can hop on this ride to take your small, medium, or large-scale business to the moon. Having software that handles the job is essential when it all boils down to product or service offerings that rely on scheduling frequent appointments with customers or clients.
Some service experts would argue that human output beats any automation software. However, it remains that it will be suicidal to singlehandedly take on such a task in an organization with many appointments to manage daily.
This guide will show you how you can use appointment scheduling software. So this guide will always be your go-to resource, whether it's your first time delving into the business space or you want to make the most out of your day.
Also, you will learn about the importance of appointment scheduling and how it can help expand your client list. So, let's get started as you discover more from this guide without further ado.
Online Appointment Scheduling Software
Back when there were fewer ways of getting fresh updates about important events, clients and business owners had to rely heavily on human services to stay updated about meetings. While this is still in vogue, many people are switching towards a more effective way to get the job done without wasting time and energy.
Today, technology has made life so easy. At the snap of the finger, you can schedule, reschedule, or even cancel an appointment with your clients and potential customers. Appointment scheduling software is helpful in any workplace. Many modern platforms that allow customers to make an online booking will also have a fashionable appointment scheduling page. This integral part of business expansion and customer relations can allow appointments from social media platforms.
The rising demand for appointment scheduling software has continued to roar in the industry. This is because of the benefit it presents to customers and firms alike. Most customers today have matured to the point where they expect to get the best possible service from a firm.
One of the stand-out features of an online appointment scheduler is that it creates the opportunity to construct a responsive calendar that others can interact with. Business owners, prospects, and existing clients can browse available slots to book a meeting or inquiry appointment.
For instance, you are a photographer who spends most of the day in the studio, working on some project. Unfortunately, you can get so busy that you need help answering the phone whenever a prospect or client wants to book a photoshoot with you. The good news is that you can invest in appointment scheduling software.
What this tool does for you is to help you easily customize your calendar and place it on your website or social media platforms. Prospects and existing customers can always access that calendar whenever they want and book an appointment with you. Sounds easy, right?
Sea eligendi comprehensam in, lucilius ocurreret vim ne, ne quo justo explicari. Cum ad summo definitionem, liber diceret petentium id his, sit diam case molestiae ea.
Marie Young
Sea eligendi comprehensam in, lucilius ocurreret vim ne, ne quo justo explicari. Cum ad summo definitionem, liber diceret petentium id his, sit diam case molestiae ea.
Jack Young
Sea eligendi comprehensam in, lucilius ocurreret vim ne, ne quo justo explicari. Cum ad summo definitionem, liber diceret petentium id his, sit diam case molestiae ea.
Hanna Young
Importance of Appointment Scheduling Software
Now that you know what appointment scheduling is, it's time to look at some of its importance. First, the average person wants to stick with the old-fashioned software they've been used to. That's quite understandable because making some changes might be challenging.
However, switching to appointment scheduling software provides a truckload of benefits that convince you to make a complete transition. Asides from the fact that you can now enjoy smoother automation, business owners can also use this as a marketing strategy to acquire leads.
Want to know about those benefits? Here are some of the pros of using online appointment scheduling software.
Make the most of your time.
As a business owner, there are more than enough responsibilities to take care of. From balancing the books to keeping up with client orders. The last nightmare you want to face after the day's job is to start sorting appointments from your buzzing phone. Then you realize that you need more than 24 hours to live a day.
You will maximize your day and make the best with appointment scheduling software. This way, potential clients can easily schedule a meeting with you without affecting your routine tasks.
Asides from servicing existing customers, you also need to ensure that Jane gets her parcel delivered before Friday. Also, your to-do list hanging on the wall of your office needs to be checked. These little tasks could mount so much pressure on you that you get sick to the stomach.
If you asked me, that doesn't sound nice.
A simple appointment scheduling software will eliminate stress from your day and allow you to focus on those things that matter. Clients can now book appointments without ringing their phones. Now you see, it doesn't take cruising on a boat to live above stress.
The primary reason why you ventured into your product or service business is so you can make some cash alongside being independent. Good news: you can now actualize your dreams of becoming your boss with appointment scheduling software.
Firstly, you will be able to receive more than one appointment in a day without it meddling with your tasks. Also, more appointments from customers and potential clients means you'll always make more money.
Moreover, you'll be able to generate more traffic to your website from clicks from social platforms. The logic behind this is that it is much easier to click on a button to schedule a meeting rather than place a phone call to a busy manager.
Lastly, your clients find it convenient to silently view your availability calendar and fix a date in advance for their color or therapy session, as the case may be. The more bookings you get, the more money you make.
We ensure business owners get the most out of our appointment scheduling software by multiplying their income.
Communicate conveniently with clients
Automation is considered the "eighth wonder of the world." The sweet part is that you can bring this to your business. In addition to making life easy and stress-free, automated appointment scheduling software will make communication with clients convenient.
After potential clients have scheduled an appointment online, they will be able to receive an automated message either by text or email. Also, when the date starts to draw near, they will be able to get reminders in their inbox. In short, appointment scheduling software will effectively handle 90% of the communication. That way, you can spend more time building your business.
Ready to Grow? Get your FREE Quote Today!
Finding The Best Online Appointment Schedule
Now that we have dealt with the "what" and "why" of switching to an appointment scheduling software, it is time to answer the "how." As a firm or small-scale business, you must know what you're working with and how to get the best automation service.
It all starts with investing in the right software for your booking. Since you've decided to transition to a modern way of receiving appointments from your clients, it is time to know ways to choose the right software.
This section of the guide will focus on how to find the best online appointment-scheduling software.
Take a few scrolls down your screen to find out.
Below are the factors to consider when choosing the best scheduling software for your business.
For top-quality appointment scheduling service, get all the help you need in organizing bookings and important schedules from our devoted booking software.
A highly sophisticated online appointment scheduling software may be a deal breaker for some business categories. Potential clients may need help finding their way around and then lose warm leads. The story's point is that you will lose more customers if your appointment scheduling software is not easy to use.
What's the point when it is not user-friendly? You might as well remain with your traditional system until you find a worthy alternative. Fortunately, a bunch of modern software now offer free trials. Capitalize on this to find out more about the software. Check out the interface and how it improves the experience of the user. Most importantly, check out how responsive the support team is.
We understand that even modern software has nuances and quirks that users need to know. That is why we offer a friendly appointment scheduling software that is user-friendly and provides responsive support.
To develop more trust in your business, customers must be sure they can always book an appointment whenever they want. A rigid layout with unresponsive features will make them feel like a joke and never return.
Make sure the appointment scheduling software allows your customer to easily book free slots on your calendar online. Also, they should be able to add details about the appointment.
As explained earlier, automation notches up your clients' experience and makes them return. Before opting for an appointment scheduling software, ensure that it supports quality automation for confirmation and reminder.
Automations like email notifications about their appointment schedule and reminders towards the set date. This may be in the form of text or email.
A good appointment scheduling software should allow you to tap into special abilities with third-party integrations. For example, unique apps for video calls could be helpful when communicating with potential clients from another country.
Reviews have to do with what users say about the appointment scheduling software. Take time to visit the official website and see if users love the experience or if they are crying for a way to get a refund.
Also, pay attention to details in the review so you won't get presumptuous. For example, let's assume the user comments, "brilliant software with an intuitive interface, but poor customer support". On the one hand, you should know that the software is functional but has terrible customer service.
Our responsibility is to see that our customers enjoy the best customer service.
In addition to the above, you should also look out for the following:
Smart reporting that lets you keep track of your business performance
Advanced settings on the calendar that allows rooms for buffering between adjacent bookings. This will enable you to prepare for the next session.
Discover how we can help your business.
The support was great and the team was always there when we needed them. We'll definitely be back for future projects as we continue to expand. Sincerely, from the heart, thank you for putting yourself in the work. We are so pleased with the results and we really appreciate the love you put in. I highly recommend you to anyone.
Just a short note to express how satisfied I am with my digital marketing campaign. I am extremely pleased with it. You've all exceeded my expectations and I'm excited to proceed to start running google ads now. We appreciate our partnership and have been really satisfied with the results of the work your team did. What a night and day difference from our last web agency. I'll be using you on all of my future projects.
Awesome work, our site's chatbot now looks almost human and very intuitive. Changed the order a couple of times, but it was fulfilled and adapted to what I needed each time. Project delivery including the reviews were all in a timely manner- this is such a great experience. Will always recommend for AI chatbot design.
Optimizing Your Appointment Scheduling Software
After you must have settled for a preferred online appointment scheduling software that will take care of your bookings, you must learn how to set it up. This involves optimizing a couple of automation and ensuring that they make the booking process convenient for your clients.
Automation could make things smoother and better. But when your clients face a cumbersome booking process, they may never get to the point where they enjoy it.
We have prepared some helpful tips that will allow you to optimize your appointment scheduling strategy:
A social appointment is your best bet if you are a photographer, fashion designer, or hairstylist with many followers or connections on social media. In addition, most professionals who reach out to their clients do so via social media. Therefore, it makes sense to add your appointment scheduling link to your bio or posts on your social media platforms.
Because every customer is unique, your service should also target individual needs. A custom appointment form will inform you about your customers and how you can provide better service.
Optimizing your appointment scheduling software should be an essential tip to providing the best service that opens your business door to receiving more prospects.
How does it feel when you gather enough courage to schedule an appointment to find out that you need to sign up to continue? That's painful. Exactly how your clients will feel when they go through a rigorous process to get to you.
Ensure that appointment scheduling does not involve the sign-up hurdle to increase your booking amount.
All your online appointment scheduling processes should be user-friendly and easy to navigate. We provide the service that makes that possible.
Who Needs an Appointment Scheduling Software?
An efficient appointment scheduling software can help any service-based establishment. Whether in the healthcare industry, sports, cosmetics, or fitness, the right software that takes care of every booking task is indispensable.
If you have a business that offers any service to your customers, the best way to develop such a business and improve your revenue is to use appointment scheduling software.
Ready to speak with our experts?
Looking for Funding?
$3,000,000,000+
IN FUNDING SECURED FOR CLIENTS
Get Clients through our
155,000,000+
CLIENT ACQUISITION DATABASE
Accelerate your ROI by
200-1000%
FROM OUR DIGITAL CHAT BOT SERVICE
Increase Brand Awareness with
2,200,000+
SOCIAL MEDIA & JOURNALIST ACCOUNTS
Setting Up Your Appointment Scheduling Software
Below are some of the steps that you can follow to set up your appointment scheduling software and get bookings in no time:
Ready to speak with our experts?
How Can I Add an Appointment Calendar To My Website?
Fresh appointments can be added to your business website simply if you have accomplished all the above-mentioned steps. This will help to increase your website accessibility and generate traffic in the long run.
The following procedure will help you accomplish this feat:
Include a "Schedule appointment now" button as a call-to-action on your reservation page is all that is required.
You can create a custom calendar widget if you are more inclined to technological innovation.
Social media platforms like Instagram, Facebook, Twitter, and LinkedIn allow you to place your booking link in your profile strategically.
SUBSCRIBE
& get a chance to
Join our customer database and you will be entered in our quarterly bonus giveaways!
Phew! So that's it about online application scheduling and how you can maximize your business potential by investing in booking software that manages your appointments. Transitioning to modern software will save the day when planning to save time and avoid stress while you continue to provide quality service to your customers.
All that is required is for you to commit yourself to the transformation and be ready to market your service offerings to your potential clients. This will make it easier for you to record and attend appointments more quicker.
Suppose you're willing to start a new phase in your business, get more reservations, and increase your revenue in the shortest possible time. In that case, you should allow dedicated scheduling software to take care of your business needs.
Our primary objective is that small, medium, or large businesses witness measurable growth in all areas. Try out our appointment scheduling software today!