PAID SOCIAL MEDIA
ADVERTISING SERVICES
THAT DRIVE RESULTS
Local Services USA is a full-service social media marketing agency that helps businesses achieve their marketing goals through social media. We provide a variety of social media services, including brand enhancement, lead generation, and paid advertising. With our years of experience and expertise, we can help your business grow through social media.
Top-Notch Paid Social Ad Services
Local Services USA is a social media advertising company that helps businesses reach their target audience on the platforms they use most. We specialize in Facebook, Instagram, and LinkedIn advertising, but our services extend to all major social media platforms.
With over 10 years of experience in online marketing, we understand how to reach the right people at just the right time with the right message. Let us help you create a social media advertising strategy that will engage, inform, and convert your target audience.
we understand that a successful business depends on a strong online presence. We offer a wide range of services to help businesses grow their online presence, including social media ad management, search engine optimization, and website design and development.
We also offer a wide range of other services, such as online marketing, lead generation, and customer loyalty programs. Our team of experienced professionals is dedicated to helping your business succeed. Contact us today to learn more!
Social Media Advertising Services For Every Platform
7 Ways Our Social Media Ad Management Services Help Your Business
At Local Services USA, we understand that social media is an essential part of today's business landscape. That's why we offer comprehensive social media ad management services that go beyond the everyday management of your campaigns.
Our team helps you achieve your goals, from earning likes to driving sales, while also optimizing your ad spend for the best return on investment (ROI). Let us help you take your social media marketing to the next level!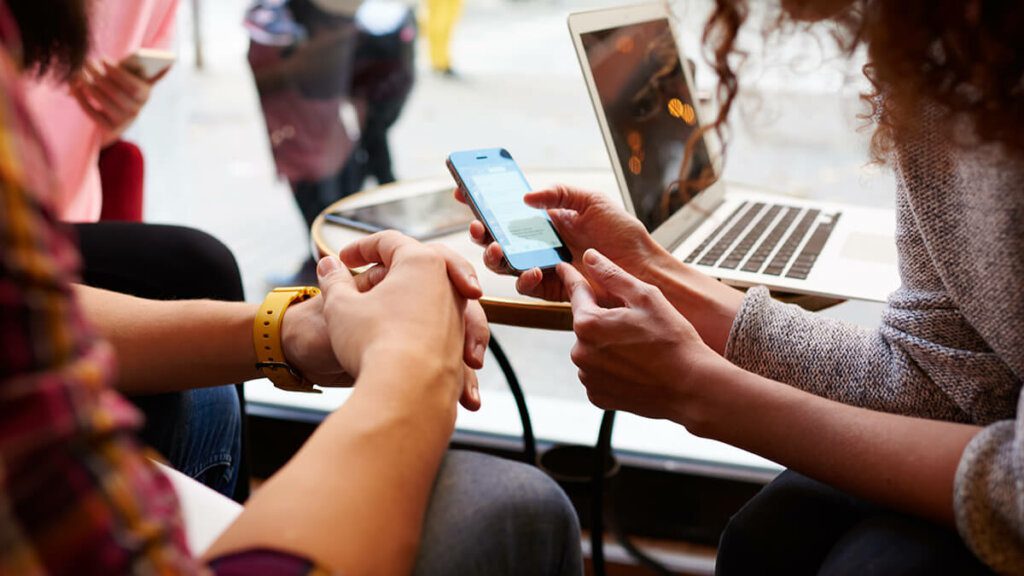 Local Services USA Offers Transparent Social Media Advertising Prices
At Local Services USA, we believe in transparency. That's why we post our social media advertising pricing right on our website. We know that every business is different, so we offer a wide range of social media advertising services to accommodate anyone from a small business owner to a large corporation.
We're also proud to say that our social media advertising services are extremely reasonable, making them accessible to businesses of all sizes.
Our Experts are Ready to Help!
Connect with one of our Local Experts today and discuss your requirements. Free advice.
Want to connect with a marketing expert? Dial in!
If you don't exist on social media, you might as well not exist anywhere else. Harsh but true. Your business thrives on the strength of your social media efforts to promote and attract the right customers. Social media advertising remains one giant technique you can use to get ahead of your competition and 10x your sales.
Social media advertising allows you to reach your customers where they hang out. You can attract new customers and retain your existing ones with calculated social media ads tailored toward helping you gain leads and maximize sales. Every social media platform has peculiar features that you can leverage based on the peculiarity of your business.
For example, finding a fashion brand running ads on LinkedIn will be considered absurd because it is mostly suited for B2B companies rather than B2C. Our job is to help you identify the right social media platform to promote your services. With the right guidance, you can stay aware of the web of social media platforms available.
Do you need social media advertising services? Our agency is committed to helping you boost your online presence and gain customer trust. Contact us today to access our service.
Social media advertising is an aspect of marketing that involves running paid advertisements on different social channels. It can improve your marketing campaigns and help you build a solid connection with your target audience. Social ads have other formats and creative techniques that you leverage to stand out among your competitors. You can also create an immersive experience for your audience by exploring videos, carousels, images, and other formats to attract them.
We can help you determine your customer's behavioral patterns and interests by leveraging paid search. Social media ads blend well into any platform that you decide to use. Individuals, e-commerce platforms, personal brands, solopreneurs, and business entities need social media advertising to improve their online presence.
Sea eligendi comprehensam in, lucilius ocurreret vim ne, ne quo justo explicari. Cum ad summo definitionem, liber diceret petentium id his, sit diam case molestiae ea.
Marie Young
Sea eligendi comprehensam in, lucilius ocurreret vim ne, ne quo justo explicari. Cum ad summo definitionem, liber diceret petentium id his, sit diam case molestiae ea.
Jack Young
Sea eligendi comprehensam in, lucilius ocurreret vim ne, ne quo justo explicari. Cum ad summo definitionem, liber diceret petentium id his, sit diam case molestiae ea.
Hanna Young
Since you now understand what social media advertising means. You must understand how social media advertising can affect your business or brand. Here are some reasons you should invest in successful social media advertising.
One of the significant lapses of traditional advertising measures is that advertisers needed more control over their marketing efforts' outcome once they went live. However, social media advertising offers more control to advertisers. You can constantly adjust your budget, delivery, and target audience while you run ads. As a result, business owners can trust marketers to leverage this benefit to improve their campaigns.
Reach Interested Customers
There's nothing as frustrating as advertising your services to people who are uninterested in your products and services. Social media advertising helps you gain visibility and bridges the gap between you and your target audience. You can run ads to a specific audience based on the analytics you get from your preferred platform. Targeting people who are already aware of your brand already can help you boost sales.
Social media advertising offers numerous formats that allow you to improve brand awareness. Before, brands had to rely only upon regular ad formats, which made it difficult for businesses to interact with their target audience in a distinct manner. Using the same format will bore your audience, which is why the innovative formats allow you to access variety.
Increases Conversion Rate
Every business needs to boost its conversion rate to access success. Social media advertising requires that your brand is always in front of your customers, which leads them toward the process of making a purchase. Platforms like Facebook and LinkedIn help you gain comprehensive metrics to target the right customers. Your conversion rate increases because you're targeting interested customers.
Social media advertising helps encourage people to engage with your brand by retargeting them. This works effectively for eCommerce businesses that encourage visitors to return to their abandoned carts and complete the purchase process. In addition, creating engaging and helpful content can help you organically reach your target audience.
Every marketer's delight is to leverage the analytics and statistics that social media advertising provides. Regardless of the platform you're using, you can see your campaigns' performance and adjust your future campaigns based on the results you get. Social media advertising analytics helps you understand what your customers love so you can tailor your content towards it. In addition, it allows you to determine the most effective tactics to help you reach your desired audience effectively.
Ready to Grow? Get your FREE Quote Today!
How To Choose The Right Social Media Advertising Platform For Your Business
A survey by CMO shows that brands are ready to double their efforts on social media advertising in 2023. Indeed, they must have discovered the massive potential of running ads and how it affects their business success. Despite the benefits of social media advertising, you have to choose the right platform for your business. You cannot promote your brand everywhere, so you must know the metrics that determine your choice.
Choosing the right platform as a solopreneur, B2B or B2C entity, eCommerce, or even as an individual is integral to your business growth. First, you must know who your ideal customer is, their age, gender, interest level, income, and even education. These factors will help you build a solid profile that will help your online presence.
Understand Each Platform and Their Use
Every platform has a distinct culture you must study to use to your advantage. For example, Twitter is a great place to discuss trending topics, but there's a character limit to what you can share. However, LinkedIn works best for professional matters and brand information. Therefore, you must study every platform and see what works best before pouring your marketing efforts into that area.
One of the significant steps to gaining exceptional results is to study the marketing tactics of your competition. First, you need to find the platforms where they're running ads and promoting their business. Next, find the platforms that work well for them and those that do not. Finally, pay attention to the level of engagement your competition gets on each channel to determine the possibilities of what you can achieve.
Your field greatly influences the social media platform you choose for your field. Instagram is perfect for you if you're dealing with visuals as a designer, photographer, or artist. However, B2B companies need to leverage a platform like LinkedIn to gain better results. However, there are exceptions to the media you can use to promote your services because there's no one-size-fits-all. There are still visually inclined businesses that leverage LinkedIn to promote their businesses. It is better to consider your field and area's nature before you start running paid ads. You can also experiment on different platforms to see what works best.
Know The Resources Available
Finding the right resources for social media advertising as an individual or small business owner can take time and effort. If you're not careful, your social media endeavors can waste the time you need to run your business activities. This is why you should consider hiring an agency like ours. There are tools and software applications that make advertising on social media seamless, and it is our place to help you use them to improve your results. It is also essential that you create content based on the peculiarity of each platform to be safe.
Discover how we can help your business.
The support was great and the team was always there when we needed them. We'll definitely be back for future projects as we continue to expand. Sincerely, from the heart, thank you for putting yourself in the work. We are so pleased with the results and we really appreciate the love you put in. I highly recommend you to anyone.
Just a short note to express how satisfied I am with my digital marketing campaign. I am extremely pleased with it. You've all exceeded my expectations and I'm excited to proceed to start running google ads now. We appreciate our partnership and have been really satisfied with the results of the work your team did. What a night and day difference from our last web agency. I'll be using you on all of my future projects.
Awesome work, our site's chatbot now looks almost human and very intuitive. Changed the order a couple of times, but it was fulfilled and adapted to what I needed each time. Project delivery including the reviews were all in a timely manner- this is such a great experience. Will always recommend for AI chatbot design.
There are numerous social media platforms you can use for advertising. But, first, you must understand the differences between these platforms and how they can impact your business. They include:
Ready to speak with our experts?
Looking for Funding?
$3,000,000,000+
IN FUNDING SECURED FOR CLIENTS
Get Clients through our
155,000,000+
CLIENT ACQUISITION DATABASE
Accelerate your ROI by
200-1000%
FROM OUR DIGITAL CHAT BOT SERVICE
Increase Brand Awareness with
2,200,000+
SOCIAL MEDIA & JOURNALIST ACCOUNTS
Social media advertising can transform your business and boost your sales. First, however, you need a social media advertising agency interested in helping you achieve the best results. We have a team of experts who are well-trained in using different platforms, and they offer advice and guidance. In addition, we have access to the right tools that will put your brand before your potential customers and help you thrive.
In addition, our fees are affordable, and you don't have to break the bank to access our exceptional services. We consider the peculiarity of your business to provide result-oriented services whether as a solopreneur, B2B or B2C entity, personal brand,, or a small business owner. Our efforts are tailored towards seeing you build a solid online presence and leverage the benefits that digital marketing offers you.