ULinked: Generate Thousands of Connections & Leads on LinkedIn - On Autopilot!
Use LinkedIn like you've never used it before! Local Services USA white label LinkedIn marketing service enables you to
Generate tens of thousands of highly relevant leads
Easily connect and converse with these prospects
Personalize every interaction on auto-pilot
Set up funnels that customize and automate it all
Nothing Surpasses LinkedIn for B2B Marketing
There's no denying the phenomenal effectiveness of LinkedIn marketing for B2B marketing.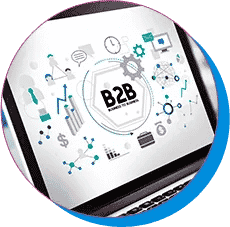 LinkedIn Is Wildly Effective Due to Professional Connections
Linkedin fosters a sense of business community. It's all about connecting to other professionals and business people. This lends credibility to communications made on LinkedIn. Even if you don't know the person, any communication coming within LinkedIn
Once you are connected to another LinkedIn member, you can easily interact with them and establish a relationship until you are at the point where they are open to hearing about your offers.
Until Now, It's Been All But
Impossible to Scale LinkedIn
Marketing
Though there is no denying the power of connecting to other business people on LinkedIn, it has been very difficult to do this at scale for two reasons:
All That Has Changed with ULinked
Local Services USA white label LinkedIn marketing service, uLinked, introduces a whole new day in LinkedIn marketing.
Using technology we will tell you more about in a moment, uLinked enables you to
Finally, you can market to the vast B2B LinkedIn community at scale!
Everything You Get with uLinked - Including Training
We give you everything you need to successfully market LinkedIn members at scale. That includes:
The uLinked Automation System
uLinked Marketing Training
Free Funnel Review by Our Experts
Once you set up your automated funnel, you aren't left to proceed by trial and error. Our experts will check that it is set up properly.
uLinked gives you an unprecedented opportunity to sell $3K to $10K per month with 80% to 90% profit margins! Contact us to learn more about this white label LinkedIn marketing service.
Frequently Asked Question
How Can I Track My Orders & Payment?
uLinked will save you many, many hours per week. After you set up the funnel, the technology does all the grunt work. You step in whenever you like to interact with prospects who respond to your connection requests and other automated (but personalized) messages.
Is there a guarantee?
Yes, if you are not happy with uLinked for any reason, contact us within 14 days and we will fully refund your money, no questions asked.
Can uLinked help my small business?
Yes, uLinked is great for small businesses. Contact us for a free consultation so we can answer all your questions.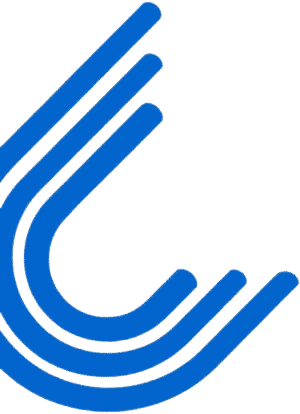 Our Experts are Ready to Help!
Connect with one of our Local Experts today and discuss your requirements. Free advice.
Want to connect with a marketing expert? Dial in!
Brand Awareness Made Easy With Our LinkedIn Marketing Service
LinkedIn is a professional platform with more than 774 million active users worldwide. Not only is this metric an indicator of the ideal platform for socializing, but it is also an excellent ground to market your business.
The big question is: are you using LinkedIn to build your network, generate leads, and make your brand known to people? If your answer is no, you may want to consider bringing your business to LinkedIn, even as yourself on other social platforms.
With more social platforms of interaction constantly evolving, LinkedIn is often underutilized.
LinkedIn can be a positive contribution to your business's digital marketing strategy.
This article comprises LinkedIn tips that will help you start with marketing and the platform. You will also learn how to improve brand awareness and grow your business by sharing marketing content.
What Is LinkedIn Marketing?
In LinkedIn marketing, individuals or organizations use LinkedIn to generate leads, make connections, and improve their brand awareness. This process also fosters partnerships, business relationships, content sharing, and driving traffic to your website.
LinkedIn is a crucial part of successful marketing strategies today because it is effective and helps expand business networks professionally. When you are done using LinkedIn in marketing your business, you have access to special features that are related to connections, analytics, and brand building, amongst many others.
Sea eligendi comprehensam in, lucilius ocurreret vim ne, ne quo justo explicari. Cum ad summo definitionem, liber diceret petentium id his, sit diam case molestiae ea.
Marie Young
Sea eligendi comprehensam in, lucilius ocurreret vim ne, ne quo justo explicari. Cum ad summo definitionem, liber diceret petentium id his, sit diam case molestiae ea.
Jack Young
Sea eligendi comprehensam in, lucilius ocurreret vim ne, ne quo justo explicari. Cum ad summo definitionem, liber diceret petentium id his, sit diam case molestiae ea.
Hanna Young
Why Choose Our LinkedIn Marketing Strategy?
What social media platform comes to mind when planning a social media marketing campaign? One may easily put all their resources towards platforms like Instagram, Facebook, and Twitter to reach their target audience.
These platforms are fantastic for marketing but taking out LinkedIn will not be fair when your social media marketing strategy. LinkedIn is a major social media platform and the world's leading professional network, generating leads 227% more than Twitter and Facebook.
This makes LinkedIn an essential part of your marketing strategy and an ideal platform for your business to leverage to improve their brand awareness and reach out to their target audience.
Our LinkedIn marketing strategy touches important areas of social media marketing that puts your business on the right spot for positive results. Also, you'll get to learn about some of our best practices which every marketer should follow when campaigning on LinkedIn.
Ready to Grow? Get your FREE Quote Today!
LinkedIn is a professional platform launched in 2003 to build careers, network, and share ideas. The platform allows members to share their content with a broad range of people, including customers, business partners, colleagues, and potential employers.
Having your business on LinkedIn is not just a powerful way to make your brand known to people; it is also a strategy to reach out to professionals in the industry as much as you're communicating your content to potential customers.
If you're here to include LinkedIn as part of your LinkedIn marketing strategy, now is the best time to put it on your bucket list.
Now we move on to the best practices on LinkedIn marketing strategy.
Discover how we can help your business.
The support was great and the team was always there when we needed them. We'll definitely be back for future projects as we continue to expand. Sincerely, from the heart, thank you for putting yourself in the work. We are so pleased with the results and we really appreciate the love you put in. I highly recommend you to anyone.
Just a short note to express how satisfied I am with my digital marketing campaign. I am extremely pleased with it. You've all exceeded my expectations and I'm excited to proceed to start running google ads now. We appreciate our partnership and have been really satisfied with the results of the work your team did. What a night and day difference from our last web agency. I'll be using you on all of my future projects.
Awesome work, our site's chatbot now looks almost human and very intuitive. Changed the order a couple of times, but it was fulfilled and adapted to what I needed each time. Project delivery including the reviews were all in a timely manner- this is such a great experience. Will always recommend for AI chatbot design.
Our LinkedIn Marketing Strategy Best Practices
LinkedIn allows you to drive more traffic to your business website, share your expertise with specific audiences, and identify quality leads. LinkedIn is also an excellent platform to attract rising talent to your company by marketing job openings.
You're a handful of features on LinkedIn that support business marketing strategies on several levels. This article section will focus on some of our best practices for your social media marketing campaign.
Looking For Funding
$3,000,000,000
in funding Secured For Clients
Get Clients Through Our
$15,000,000+
CLIENT ACQUISITION DATABASE
Accelerate your ROI by
200-1000%
FROM OUR DIGITAL CHAT BOT SERVICE
Increase Brand Awareness with
2,200,000+
SOCIAL MEDIA & JOURNALIST ACCOUNTS
Using LinkedIn Marketing for Your Business
This section is poised to show you step-by-step ways to use LinkedIn for your marketing strategy. This process starts with building an appealing profile or page, then transitions to tips on lead generation and conversion using LinkedIn.
Use a Suitable Profile URL
The first way to make your LinkedIn profile look professional and attractive to visitors is to use a suitable profile URL. Rather than complicate your profile URL with improper use of alphanumerics or a combination of special symbols, use something simple.
Here's an example of a suitable LinkedIn profile URL:
http://www.linkedin.com/in/gregshawn
You should use your business name or your first and last name in your profile URL. You can achieve this by clicking on the "Edit public profile" option. Here you can edit your LinkedIn profile URL to suit your taste.
In a situation where another user has used the profile URL, you can then add further information about yourself or your business (like the year it was established).
Something more like:
http://www.linkedin.com/in/gregshawn2014
Do this until you're comfortable with what you have on your public profile.
Upload a Background Photo
Having a profile link that resonates with your business does not remove all your LinkedIn marketing problems. You need to add a bit of personality to your business if you compel visitors who land on your profile to take action.
Although you get a present (plain) background photo, by updating it with a nicely designed representation of your brand, you are more likely to attract the attention of potential customers or recruiters, as the case may be.
The recommended size of a LinkedIn background photo is 1584 x 396 pixels. In addition to that, LinkedIn only allows PNG, JPG, or GIF formats below 8MB. You should take note of this requirement when preparing your background photo.
Editing your profile involves you adding and removing specific segments to highlight unique pieces of information the best way you want. Once you get into the edit mode, they can simply hover the mouse right over the double-sided arrow on the section you wish to edit. Once on the double-sided arrow, you'll be able to click drag and drop to other positions on your profile.
Work on Optimizing Your LinkedIn Profile
You must have heard about Search Engine Optimisation but may not be aware it is also applicable to LinkedIn marketing. SEO is not limited to blogging; you can also optimize your LinkedIn profile to get discovered, but your audience and people will require your service.
When optimizing your LinkedIn profile, ensure you integrate keywords relevant to your business or brand. You can split these keywords evenly into sections of your profile, such as the summary, your work experience, and the headline.
Consider Using a ProFinder Badge
How does a ProFinder badge help your business on LinkedIn? If you own an establishment, they are seeking freelancers to bring on board. Having a ProFinder badge will help you quickly identify freelancers that are within the LinkedIn platform.
The service equally matches contractors who were on the lookout for April ends to help execute their business goals bureau freelancers and display a provider badge. Their profile tells prospective employers how qualified they are for the job.
Leverage The Power of Website/Blog Link
Reading your profile could benefit you by taking advantage of website or blog links. LinkedIn allows you to add links from your portfolio to another social network to your profile or page. As the need for a business increases, you will have to include links to your business information or content on your LinkedIn profile.
This feature allows you to compel attention in two areas of your page where you can quickly draw traffic to your business website. For instance, if you produce a weekly podcast, you can easily share the link to each episode only to promote your content.
Be Up-to-date With Your Network Activities
Similar to the Facebook news feed are LinkedIn network updates. This field is found on your LinkedIn homepage, where you can easily track your network (competitors, customers, and others).
To maximize the power of LinkedIn marketing, you should periodically check your network update. In addition to that, you can also share your business update with your network. Update like unique content details about your service or product and all that vital information about your business to attract followers.
Images to stay up-to-date with your network activity are by signing up for email notifications to get updated when there is a new activity from your network. You can also sort this out by filtering your field using the "Recent Update" or "Top Update" filter.
Visitors who come to your profile should be able to recognize what your business stands for the moment they take a look at it. The best way to be identifiable on LinkedIn is to ensure that your headline, profile name, and every other section are easy to see.
You're going about LinkedIn marketing, not some stealth mode business approach, so your profile setting should be public. In addition to having a public profile, there's also a need for you to be active on the platform to allow potential customers to identify your business.
Ready to speak with our experts?
Advanced Tips For LinkedIn Marketing
You can attract the right audience to your business by optimizing your profile or page, but several intentional steps must be taken. We will go through them in this section.
It is now no secret that your LinkedIn connections go a long way in helping to grow your business. With the strategy of exporting your LinkedIn connections to a contact management system (which is an excellent place to start), you can drive more traffic to your website.
How do you do that? Go under the "Advanced Settings" option on your profile; you will find the option to export your connections there.
The secret about being part of LinkedIn groups is that they allow you to connect with people who share the same interests as you or your business. You can easily get noticed when you get involved in group activities like supporting posts from group members by commenting.
Groups serve as a sub-platform for you and many other members to share ideas, grow your contacts list, and become an authority in your field.
LinkedIn allows you to add your account on other platforms to your profile so you can automatically share a post on them. For example, you can connect your Twitter account to your LinkedIn profile. This will allow you to share your post on the platform by selecting the Public + Twitter selection.
Another way to do this is to include links that connect to your brand across all social networks.
The above strategies will position your business for massive engagement and traffic generation.
Moving on, we will briefly examine some of your LinkedIn marketing options.
SUBSCRIBE
& get a chance to
Join our customer database and you will be entered in our quarterly bonus giveaways!
Marketing Options on LinkedIn
Marketing on LinkedIn gives you the liberty to drive more traffic to your business website. It also allows you to share your expertise through thought leadership content while identifying quality leads as you grow your network. LinkedIn marketing is also a fantastic way to market job openings in order to attract new talents to your business.
An excellent way to amplify your LinkedIn marketing process is to run out for your business. Four different advertisement types to be used on LinkedIn, each positively contributing to your marketing strategy.
One of the best ways to execute your LinkedIn marketing strategy is to take advantage of sponsored messages. Every LinkedIn user can engage your inbox and only a tiny percentage of businesses and take advantage of this opportunity to stay ahead of the marketing curve.
LinkedIn allows you to run conversation ads that enable users to choose their unique path and message ads directly in prospects' inboxes to generate leads for your business.
Every user on LinkedIn has a unique feature on their homepage that allows for a news feed. Sponsored content on LinkedIn will show up in the LinkedIn news feed of users, allowing you to reach a large audience.
Sponsored content on LinkedIn is always labeled as "promoted" to make it stand apart from the regular news feed. Depending on your strategy for LinkedIn marketing, sponsored content can include video ads, image ads, carousel ads, or special events that pertain to your business.
Forms for Generating Lead
The ultimate goal of your LinkedIn advertisement is to convert leads, and you want to ensure this is done fine. You can easily collect information for your business from users by making available a pre-filled form for your audience to attend to.
Bringing Your Business To LinkedIn
Are you willing to start your business marketing campaign on LinkedIn?
With constant addition and update to the scope of LinkedIn, we cannot wait to see the bright future of many careers and businesses. LinkedIn has the rails that support corporate and individual growth, which is why you should bring your business to this industry-leading platform for professionals, marketers, candidates, and job seekers.
Have you tried looking up similar profiles on LinkedIn to see how they are optimized and how things operate? It is safe to conclude that many potential employers, businesses, and customers in the space evaluate a person's ability to produce high-quality work through a profile that is strategically placed.
Your business won't be the last to be founded on LinkedIn as many others have. Holding the bull by the horns is in your best interest as a brand in every aspect. You can quickly start LinkedIn marketing by learning the best practices explained in this article. You'll also be sure to realize positive results with our additional tips.