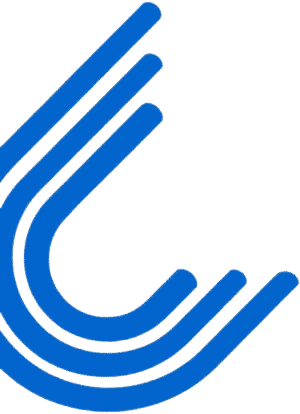 Connect with your audience : mass media advertising
Capture your market's attention (and wallets) with OTT and connected TV services that make audience targeting, ad purchasing, and measuring ROI as easy as 1, 2, 3. Keep reading to learn more about using OTT and connected TV (CTV) to grow your company's market share!
Get ahead of competitors with smart OTT services.
Say goodbye to the challenge of traditional television advertising and hello to data-driven over-the-top (OTT) and connected TV (CTV) advertising.
With connected TV and OTT services, your business can advertise on some of the biggest streaming services, from NBC Today to A&E, and use advanced targeting settings to ensure your ads reach the right users.
You'll also have access to critical analytics data, like:
Impressions
Watch percentages
Clicks
And more
Keep reading to learn more about promoting your brand with OTT and connected TV services, or contact us online (you can also give us a ring at 888-903-2467 to speak with a strategist!
why advertise your brand with our mass media advertising services
With OTT and CTV advertising, plus a partner like WebFX, your brand can get several benefits, including:
Reach your target audience on the streaming services they use
When it comes to the U.S., companies can reach more than 70% of U.S. households via OTT and CTV advertising. With cable subscribers dwindling, OTT and CTV advertising has become a new and effective way for businesses to reach their target market on big (and small) screens.
WebFX helps your business maximize the reach of its ads. With our OTT and CTV services, your company can access some of the leading marketplaces and TV programmers, including Google, CNN Go, Open X, and Univision, and get your brand in front of the users that matter most.
Improve your ad campaigns' impact with advanced targeting options
You want your ad campaigns to impact your company's goals positively, and that's possible with CTV and OTT advertising. With these campaigns, your brand can use in-house data, behavioral data, and demographics data to create an audience that matches your ideal customer profile.
For example, with WebFX, your business can use the following targeting options:
Addressable: Use GPS data and internal address lists to create a hyper-targeted audience.
Behavioral: Use keywords, online behavior, and context to reach new audience members.
Demographic: Use location, income, and more to target more than 125 million U.S. households.
Build a targeted campaign that reaches your target market at the right time and reap the benefits. From more website visits to more purchases, OTT and CTV advertising can help your brand accomplish big goals.
Measure your return on investment with zero work
You don't have to struggle to measure your return on investment (ROI) with CTV and OTT advertising.
Instead, you can access all the metrics you need to evaluate a campaign's performance, including:
Impressions
Clicks
Percentage watched
Muted and unmuted
Paused and unpaused
You can even see where your ad appeared, as well as how many users watched your ad on full screen.
With our OTT and CTV services, your business also gets insight into online and offline conversions. See how many users, for example, visited your physical location after watching your ad or completed a purchase on your website. You'll even get a summary of your cost per action (CPA) and ROI.
Optimize your Content Workflows with our Content Writing Services
CTV advertising, also called connected TV advertising, is video advertising for TVs with the built-in capability to connect to the Internet. Typically, these television sets are called smart TVs. Compared to OTT ads, CTV ads are usually skippable.
Our Experts are Ready to Help!
Connect with one of our Local Experts today and discuss your requirements. Free advice.
Want to connect with a marketing expert? Dial in!
When brand awareness and cross-device accessibility is the prime factor in leading a successful business campaign, OTT and CTV advertising is the way to go. We have provided a detailed analysis of the efficacy of OTT/CTV advertising in building a stronger business foundation.
As the demand for content consumption via the internet continues to increase, gaining popularity worldwide, video advertising is following the trend. With the cutting-edge integration of technological advancement, advertising can only get better. In recent years, streamed video content has created a fantastic opportunity for users and companies to enjoy a more digital marketing campaign.
As you aim to increase your business reach with streamed content in disseminating important information about your product and service, you must know how this strategy fits into the media world. An excellent place to start your digital marketing campaign with OTT/CTV advertising is for you to understand the uniqueness of both and how they affect your business campaign.
The two terms OTT and CTV are terms that are sometimes confused with each other. This may be because they both point to related areas of advertising digitally on TV. Although OTT and CTV work in tandem, they uniquely contribute to delivering Ads on a connected television device. This article will help you understand what the two means and how they help expand your business reach in creating and offering a product campaign.
Sea eligendi comprehensam in, lucilius ocurreret vim ne, ne quo justo explicari. Cum ad summo definitionem, liber diceret petentium id his, sit diam case molestiae ea.
Marie Young
Sea eligendi comprehensam in, lucilius ocurreret vim ne, ne quo justo explicari. Cum ad summo definitionem, liber diceret petentium id his, sit diam case molestiae ea.
Jack Young
Sea eligendi comprehensam in, lucilius ocurreret vim ne, ne quo justo explicari. Cum ad summo definitionem, liber diceret petentium id his, sit diam case molestiae ea.
Hanna Young
Before going into OTT and CTV advertising, we must outline what both terms stand for. OTT, on the one hand, stands for over-the-top advertising. In the past, video content was transmitted to television screens via cable or satellite.
As time evolved, contents started being delivered to connected devices through the internet. This evolution enabled people with an established network reception to access video (majorly marketing campaign) content over the internet. While putting out OTT content out there, less worry of distance and constant jingles. Over the top content can be streamed on any device (iPhones, smartphones, desktop or computers)
Over the top marketers are so loving it because, other than the provided content on the internet or on TV, people get to access OTT content which could be accessed using an Internet connection. In this case, viewership gets to increase with corresponding revenue on the path of the marketers. On OTT, content can be gotten anytime of the day.
Businesses make use of OTT as a means to advertise their product or service. This is because it breaks the centrality of cable transmission, which (in some cases) is restricted to specific locations, helping you reach out to more audiences with video-streaming devices like smart televisions, PCs, gaming consoles, and smartphones.
Viewers no longer need to subscribe to a satellite or cable subscription to gain access to content via OTT. What this implies (as hinted earlier) is that you can get video content streamed on a compatible device in VOD format. A list of popular OTT services is Hulu, Netflix, Amazon prime, and Crave. Many entertainment establishments are now stepping on the scene with their OTT service. For instance, Disney 2019 launched the Disney+ OTT service to allow users to stream entertainment videos over the internet.
As we continue this article, we must emphasize that you need not broadcast content with a cable or satellite subscription with OTT.
First, CTV – connected TV – is any television that can establish a connection to the internet and support streamed content sharing. What CTV advertising aims to achieve is to deliver adverts broadcast in a video on demand (VOD) format over the internet to these TVs. Indeed this includes smart televisions and TVs with a set-top box to facilitate the sharing of streaming video.
The rise of OTT in business advertising has led many users to cut the cord of cable or satellite television subscriptions to embrace content sharing via the internet to compatible devices. This phenomenon can easily be attributed to more control from the user because they can decide which streamed content to view. CTV advertising can also be attributed to flexibility as users only need a stable connection to access streamed content. This is unlike the process required in conventional cable or satellite television subscriptions.
Ready to Grow? Get your FREE Quote Today!
Is There Any Difference Between OTT and CTV Advertising?
To gain mileage over the effectiveness and relevance of OTT and CTV advertising, you must strike a healthy balance between terms and how they come together to play the somewhat decentralized video broadcast role.
By understanding the difference between OTT and CTV, you'll be able to recognize their part in the landscape of advertising. As explained briefly in the introductory part of this article, OTT is a service delivery process that broadcasts content (video) over the internet.
CTV, on the other hand, is a subset of OTT that includes services and applications that do not require that users subscribe to a paid cable service. To break it down for easy comprehension, OTT is the service delivery process where the video content of the advertisement is transmitted via the internet. At the same time, CTV is any device (smart TV, gaming console, or smartphone) that receives the transmission.
So, it's easy to say there is no OTT without a working receptor-like CTV, which is why we love to put these two together as a form of advertising for businesses that plan to target a larger audience for their growth. Here's an illustration to help make some more meaning; when viewers watch a movie on Netflix from their mobile device, they simply stream OTT video content. In the same way, when an ad comes up while you stream a video on YouTube, you are watching OTT content.
On the other hand, if viewers decide to watch Netflix through a Chromecast (set-top box) connected to their TV, we can say that they are streaming OTT content or advertisements over CTV.
Discover how we can help your business.
The support was great and the team was always there when we needed them. We'll definitely be back for future projects as we continue to expand. Sincerely, from the heart, thank you for putting yourself in the work. We are so pleased with the results and we really appreciate the love you put in. I highly recommend you to anyone.
Just a short note to express how satisfied I am with my digital marketing campaign. I am extremely pleased with it. You've all exceeded my expectations and I'm excited to proceed to start running google ads now. We appreciate our partnership and have been really satisfied with the results of the work your team did. What a night and day difference from our last web agency. I'll be using you on all of my future projects.
Awesome work, our site's chatbot now looks almost human and very intuitive. Changed the order a couple of times, but it was fulfilled and adapted to what I needed each time. Project delivery including the reviews were all in a timely manner- this is such a great experience. Will always recommend for AI chatbot design.
Sources of OTT Advertising Services
Even as OTT advertising continues to cover grounds in digital advertising, there are only a few ways to gain access to its inventory through addressable purchases. There are mainly 3 ways to access OTT inventory:
Programmatic
Platform Direct
Publisher Direct
Businesses new to CTV in advertising always find it easier to resort to ad networks and DSPs because of the wide reach across various platforms, which also come at a low-cost threshold. While trading with the private marketplace and third parties gives your business the broad cross-platform reach to boost engagement and command the results required, there is no guarantee of effectively targeting the right audience either at the platform or program level.
Programmatic advertising formats are (at the moment) limited to videos that are non-clickable. This is presumed to be from the end of the OTT platform, where the service providers keep the clickable placement for themselves. Programmatic OTT advertising is ideal when you only want to make awareness about your product or service to users across various platforms.
When precise targeting is not the only option you require as a business seeking to expand your reach with OTT advertising, you will appreciate a source that enables you to give users the chance to take action on every ad placement. Purchasing an OTT service directly from a platform that provides the service can reduce your cost.
For example, compared to traditional commercials, Roku and Amazon Fire TV provide advertisers with clickable banners, delivering low eCPI. However, each platform offering OTT services has its rules and regulations. Partners of SmartTV (e.g., Inscape and Samsung Ads) provide ad placement on OTT and native TV.
Businesses with a large budget willing to advertise on OTT applications to secure a spot on specific channels or programs like FOX NOW or HULU may need to work directly with publishers to help actualize their dream. One thing, however, thathowever, that is important to take note of is that some OTT applications have restrictions on advertisement acceptance that are highly competitive. You might want to know if your ad fits the publishers' policy.
Ready to speak with our experts?
Access the
$3,000,000,000
REVENUE FOR OUR CLIENTS
Use our expert-led tactics for
$15,000,000+
CLIENT ACQUISITION
Unlock do-it-for-me
200-400%
INCREASE FROM OUR DIGITAL CHAT BOT SERVICE
Accelerate ROI Digital PR
2,200,000+
SOCIAL MEDIA & JOURNALIST ACCOUNTS
Benefits of Using Our OTT/CTV Advertising
According to a survey held among video marketers in the United States in April 2021, more than 60 percent of the respondents cited the quality of content from CTV as one of its essential benefits. However, there are still more advantages attached to this approach to advertising.
Here, we'll be looking at some of the benefits of using our OTT/CTV advertising service, not just to users but also to businesses and advertisers keen on providing the best services and selling problem-solving products to their customers and a broad range of audiences.
We Offer Robust Option of Targeting
Yes! What else gives you rich targeting options, such as OTT and CTV advertising? When you decide to use our OTT and CTV advertising service in reaching out to a wide audience about your product and service, you get flexible, rich, and varied options for the audience to target. This is a significant reason companies depend on our advertising over conventional TV advertising.
In addition to getting flexible and rich advertising option, our OTT and CTV advertising provides businesses with more detailed targeting depending on several criteria. Advertisers can preferably target audiences based on their search or browsing habits, location, device, demographics, lifestyle, and so on. With this targeting option, one can easily communicate their business message to relevant customers.
We Help You Commands More Engagement
As a plus to having a robust targeting option where you can reach a broad audience, our OTT and CTV advertising offers advertisers a more attractive ad format. The CTV ad format, on the one hand, is excellent for providing a better viewing experience. OTT, however, allows clickable placement for advertisers to engage their audience.
NB: The uniqueness of both ad formats should be considered when planning a marketing campaign for your business. Combining both ad formats will enable advertisers to get more results via their advertising campaign with more engagement.
Get Your Business Before Diverse Audience
One other power of using our unique OTT and CTV advertising is the diversity of its audience. Advertisers can now get through to people who have opted for a more advanced way of receiving streamed content over a traditional television broadcast. The Moe percentage of residents in nations that have "cut cords' ' the better the chances of OTT and CTV advertising.
To wrap up, for our top OTT and CTV advertising benefits, advertisers can access a more accurate variety of measuring options and a tracking system. With specific software, advertisers can acquire and analyze various data and statistics to measure every ad campaign.
Ready to speak with our experts?
Some Limitations of OTT/CTV Advertising
In addition to having some advantages over traditional TV advertising, OTT and CTV advert formats also have some limitations. We have taken out time to discuss some of the tangible limitations of this advertising approach.
Although OTT and CTV advertising have unique features like interactivity and non-skippability, they also have some drawbacks. Regarding CTV advertising, banners are more engaging but cannot be clicked. In the case of OTT advertising, the ad format can be interacted with by clicking on a prompt.
However, the fact that the audience can skip the ads is considered to be a disadvantage. To this effect, it is recommended that advertisers combine the CTV and OTT approaches in their advertising strategy.
Limitations of Various Platforms
There is no universality in the OTT and CTV ad format acceptance standards that limit this approach to marketing your business to certain areas. Different platforms do not resonate at the same frequency because they do not speak the same language regarding ad serving, ad formatting, or communicating what a brand is advertised against.
Of course, OTT and CTV advertising platforms restrict the type of content communicated to the audience. Certain live-streaming contents such as sports, news, prime-time shows, and events remain the habitat of conventional TV content delivery.
This makes the audience of OTT and CTV advertising unable to access such video content. Although with the breakneck speed of this ad format growth, it is expected that there will be an adaptation that supports such content.
SUBSCRIBE
& get a chance to
Join our customer database and you will be entered in our quarterly bonus giveaways!
Ways to Measure The Effectiveness of OTT/CTV Advertising
When it comes to keeping track of the progress of your business marketing campaign, there is no stand-alone metric system to determine how well you are doing. You must consider several indicators to ensure you are successful with your advertising. To measure the effectiveness of OTT/CTV advertising. Here is a comprehensive list for you to study and understand well.
This is the number of users that saw your ad and interacted with it. This metric helps you understand where your campaign budget goes and is the primary indicator of other metrics of successful OTT and CTV advertising. Without an ad reach metric, you may be unable to measure your campaign's success accurately. Other objectives will be further considered.
Knowing how often the advert was viewed entirely (completing the duration) is another essential metric to consider in measuring your advertising campaign progress. In place of noting the number of people exposed to the ad, this metric shows you the number of people who watched the ad until the end. This gives you better insight into the quality of your message that people are exposed to.
This is the number of impressions in places where the advertisement starts being audible.
This score or metric points to whether or not users can have eyes on your advert; the measurement of this factor differs by platform. Still, a typical viewability score for any advertisement can be measured by calculating whether or not the ad is watched for at least a few seconds and takes up more than half the screen space when shown.
In this metric consideration, the size of the screen matters. Users with larger screens are likelier to produce a higher viewability score than mobile phones and laptops ads.
Cost per Mile/Thousand View (CPM)
This metric simply tells you the ad cost of a thousand impressions. This does not necessarily inform you of a thousand new views or the ad's viewability. The importance of this metric is to be aware of the cost for completed views, which makes more meaning to the success of your business campaign.
Suppose you want a component of your campaign measurement that gives you better insight into the campaign and ad ROI by simply joining the ends of viewership and completing an action required of users—activities like visiting an online store or registering for a wait-list.
Cost per completed view is considered more meaningful than cost per mile because it is a ratio of the entire cost of the business campaign and the completed views.
Our OTT/CTV Service in Business Growth
OTT and CTV advertising is not limited to streaming video content over the internet; businesses can also take advantage of this tool to advance their goals. Advertisers can have precise message delivery to the targeted audience about their brand without any form of misinterpretation.
Below are some of the roles that our OTT and CTV advertising play in ensuring business growth:
Trust Us With Your OTT/CTV Advertising Today
Although obvious opportunities are being provided by OTT and CTV advertising today, there are still some limitations to those opportunities. However, when you opt for our advertising service, we alleviate the limitations of OTT and CTV advertising by providing marketers with continuous improvement to tackle those limitations. In the same manner we also offer advertisers with ways to reach out more to their audience.
In addition, seeing that technological advancement seeks to take its rightful share of the space of advertising, advertisers may find the best solution to their digital marketing campaign by trailing this trend in tech. While these unique advertisement formats have some limitations that we hope for publishers to overcome in times to come. Yet some tremendous opportunities and undeniable advantages are provided to advertisers in fulfilling their campaign goals.
With this never-seen-before exhibition of audience targeting opportunities, our OTT and CTV advertising will generate more audience and facilities for company growth. You can always trust out seamless process of advertising in improving engagement on business platforms.
We strongly believe that this article has helped you understand the concept of OTT and CTV advertising and their uniqueness and role in a digital campaign. Be sure to go over this article as often as you can until you gain mastery over its practicality. Feel free to refer to the information that applies to business and personal brand growth.
So there you have it! The complete article on OTT/CTV advertising. Remember, a good ad campaign starts with good content. Without the right message, your campaign will be ineffective even though you adopt the best method. As you work towards improving your company's growth, ensure you build on the foundation of quality content.