2x-4x your conversions with AI chatbots customer service or you don't pay!
AI based chatbots replace or complement live chat reps 24/7 for a fraction of the cost with dependable results.
The Statistics Speak for Itself;
48% of Consumers would rather connect with a company via live chat than any other means of contact.
57% of consumers are interested in chatbots for their instantaneity.
45.8% of consumers would rather communicate with a business through a messaging app than email.
With Over 1.3 Billion Users, Customers Prefer Using Messenger.
Customers love to interact with your business & Facebook messenger presents that opportunity for them to interact with businesses they love.
And better yet, your future customers are equally on messenger.
Being the most downloaded app,with over 1.3 billion users, messenger is where your customers are.
Customer Acquisition & Retention is Easier with Bots
However, Chatbots are Difficult to Understand & Setup.
Make no mistake, chatbots are not all that easy to set up.
The conversational flows & sequence could be complex to understand… embedding the bot to display on your website is also not easy.
On the other hand, it's expensive hiring someone to help you setup a bot.
But imagine,
What if you could get a messenger chatbot built for your business & instantly start using it to engage your customers without having to pay through your teeth?
Boost lead-generation & sales of your website, E-Commerce shop or Facebook page by
2x-10x guaranteed
AI Chatbots: Your 24/7 Sales Rep!
Use your marketing expenses smartly with these AI-based chatbots that'll engage with your website visitors, capture and qualify leads, automatically sell to your visitors and connect them with your top-rated reps.
AI Bots are exceedingly efficient in fetching information and qualified leads. Now, your team can finally nurture the leads that really want to buy, while bots will service everyone else.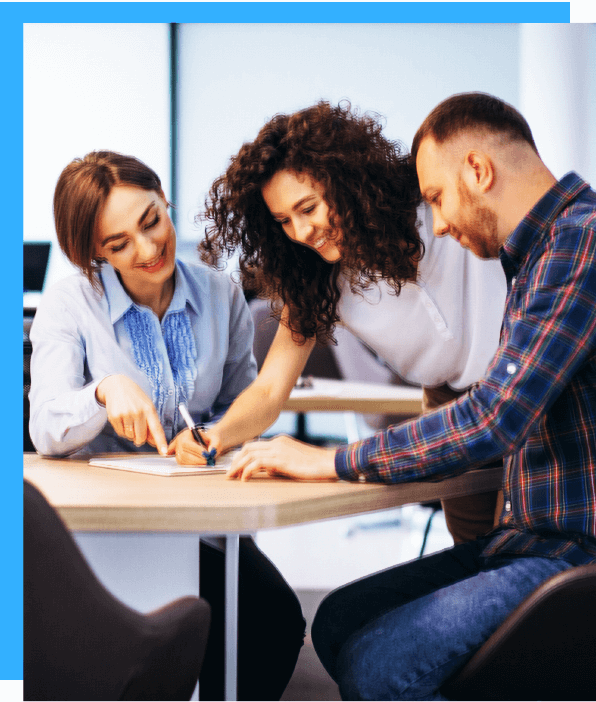 Unlock the Full Potential of a 24/7 Sales Rep!
Want your customers to be easily able to book appointments? Or get their hands on the most relevant information they need? Maybe, you want to sell your products or services or add conversational selling to your store and/or Facebook page?
No matter the niche you are in, with AI-based chatbots, you can easily greet users on your site and social channels and convert them into leads or paying customers with Local Services USA Superbots.
Complete Customized Bot Creation & Setup Service Offered by our Experts
All you need to do is share your requirements and your business goals and we'll build you a bot that services your customers better than any conversion funnel out there.

From Chatbot script creation to Natural Language Processing training to setting it up on your site, store or Facebook page, our experts will be with your at each step of the way. And the best thing? We offer the most affordable rates in town.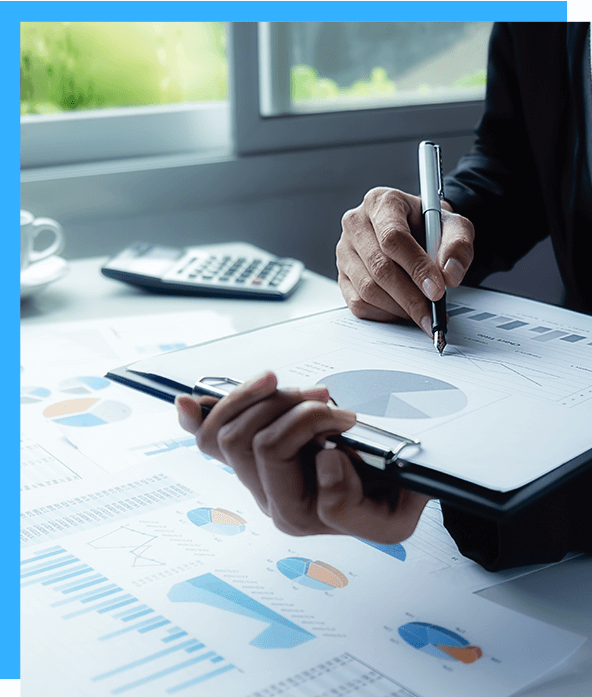 Can I fully customize the bots?
Absolutely! We'll handle everything for your business right from the beginning. If you want us to add more content and customize the bot, you can let us know all about it during the requirements gathering phase.
What is the cost of AI-based chatbots?
For AI-based chatbots, we charge a $50-$200 monthly subscription fee and setup depending on the bot's complexity. For example, a bot that's integrated to a payment gateway like Stripe will cost more. 
Basic Setup: $250
Complex Setup: Up to $1,000
Yes, we add NLP into the mix, which will allow you to train the bots to answer some of the most complex questions that your customers or target audience may ask.
Should my business be using AI chatbots?
Absolutely! AI-based chatbots can benefit all businesses out there. Whether you run an E-Commerce store that's looking forward to boosting the product sales or a consulting agency with the aim to generate more leads, AI-based chatbots will help you at each step of the way.
How will AI chatbots integrate with my system?
It's simple. Our experts will integrate AI chatbots with mailing system, CRM or anything with Zapier or direct API.
Got more questions?
Our experts are waiting to hear from you.
Contact us TODAY!
Implement AI-based chatbots to fetch the most accurate information to your clients, boost your conversion rate and achieve your business goals efficiently.
All you need to do is get in touch with one of our experts and he/she will help you build and execute a perfect AI chatbot implementation strategy that aligns with your business goals.
Our Experts are Ready to Help!
Connect with one of our Local Experts today and discuss your requirements. Free advice.
Want to connect with a marketing expert? Dial in!
How do you seek to grow your business rich and make known your brand awareness? The key to achieving this is to rely on the support of cutting-edge technology. If users visit your business website to inquire about your products outside of opening hours, how will they get an immediate and engaging response from your service?
The Chatbot is gradually becoming the buzzword in the industry and structured establishment to create a better customer experience and provide premium service. This article explains what AI Chatbots are and how it helps promote service to customers.
Not until recently, growing a business digitally would require more manpower. The customer service representatives need to be on standby for most of the time. Now with the innovation of
AI Chatbots, business owners can sleep through the night, knowing their customers are being served right.
This article is divided into segments for better comprehension, starting with a fundamental knowledge of what Chatbots are, then properly transitioning into AI Chatbots, their benefits, and
some of their use cases.
Sea eligendi comprehensam in, lucilius ocurreret vim ne, ne quo justo explicari. Cum ad summo definitionem, liber diceret petentium id his, sit diam case molestiae ea.
Marie Young
Sea eligendi comprehensam in, lucilius ocurreret vim ne, ne quo justo explicari. Cum ad summo definitionem, liber diceret petentium id his, sit diam case molestiae ea.
Jack Young
Sea eligendi comprehensam in, lucilius ocurreret vim ne, ne quo justo explicari. Cum ad summo definitionem, liber diceret petentium id his, sit diam case molestiae ea.
Hanna Young
The Fundamentals of Chatbots
Here you will learn what chatbots are, how they work, and why they are essential for your business growth. So if you're just getting started with knowing a Chatbot or want to strengthen
your prior knowledge, this is the right place to begin.
Knowing What a Chatbot is
Chatbots are computer programs that allow people to interact with technology using various input methods such as gestures, touch, text, and voice. Unlike human support,t which has limited interaction time, you can access a Chatbot anytime.
For several years now, Chatbots have been used in the customer support ecosystem, but now they are being adopted in several rows to improve the customer experience within an establishment. Businesses also embrace using Chatbots to improve efficiency and ensure that their users have a better experience with their service.
Chatbots today are known by various names such as AI Chatbot, AI bot, AI assistant, virtual customer assistant, intelligent virtual assistant, digital assistant, and so on. However, as the names of Chatbots differ, is there a difference in the degree of intelligence built into them?
Some basic Chatbots might function as a front-end solution that answers frequently asked questions about your business or product. At the same time, some have more advanced
features such as taking orders or handling transactional tasks.
Companies use more advanced AI Chatbots to deliver sophisticated chat experiences. The scope of this article will be focused on AI Chatbots rather than basic Chatbots as it provides more functionality for organizations.
Ready to Grow? Get your FREE Quote Today!
Explaining What AI Chatbot is
This is where we cover an AI Chatbot's capabilities and what makes it different from a basic chatbot. All the stuff explained in this section of the article are considered keys to successful engagement and your service platform and a means to deliver genuine understanding to customers' requests requiring personalized responses.
AI Chatbots — The Secret To Business Engagement
Chatbots based on artificial intelligence are developed to deliver human-like experiences by studying your customers' habits or chat patterns. Most of the Chatbots you will find today are not based on artificial intelligence, implying that they can only provide you with a basic inquiry service.
AI Chatbots, by comparison to basic Chatbots, are not just capable of understanding the intention of your customers but are also able to understand your queries no matter what
direction the conversation is headed. Advanced AI Chatbot, you can carry out activities like filing forms, upselling, making recommendations to users, booking appointments, or even integrating with backing software to improve user experience.
Interestingly, despite craving human-like interaction, most users are comfortable knowing they are speaking with a machine. Some people see this as an opportunity to repeatedly go over a
technical problem they're facing without appearing foolish. For others, an AI Chatbot gives them faster and more efficient responses.
Whatever the case of accepting an AI Chatbot, the key to successful engagement in your business is to understand the request of the customers and then deliver a relevant and
personalized response to them.
In a bid to achieve that, there are specific capabilities that the AI Chatbot solution should have:
Smart understanding goes beyond nearly interpreting the request of a user. It is also about quickly amalgamating fragments of the user's information, such as the previous preferences, into the conversation and their geolocation. All of this information should be intelligently understood by an AI Chatbot to deliver a more personalized answer to the question of users.
Having a worse memory allows a Chatbot to recall pertinent details which you may use again in a conversation. AI chatbots could also implicitly learn about a user and have the information saved in a memory that you may use later. For instance, a Mobile Assistant might be able to learn through a user's previous request and response. If a user prefers Italian cuisine from an earlier conversation, the AI Chatbot can easily recommend a restaurant in the future based on
the answer provided.
An essential key to growing engagement with your business when using Chatbots is the capability of persistence. A Chatbot should allow users to continue from where they left off, even if there is a change in the device. This will improve engagement and ensure users enjoy a seamless and natural experience.
Switching topics from Chatbots enables users to transition into other subjects related to relatedness service smoothly. Users can quickly wear off from lodging a complaint to inquiring about your product without rattling the foundation of the conversation.
In addition, the AI Chatbot should also be able to revert to the primary intention of the user if the intent of the new topic is not reached. If a user deviates from making inquiry about a product or service to asking about the delivery process, the chatbot should be able to identify where they left off from the former conversation.
Discover how we can help your business.
The support was great and the team was always there when we needed them. We'll definitely be back for future projects as we continue to expand. Sincerely, from the heart, thank you for putting yourself in the work. We are so pleased with the results and we really appreciate the love you put in. I highly recommend you to anyone.
Just a short note to express how satisfied I am with my digital marketing campaign. I am extremely pleased with it. You've all exceeded my expectations and I'm excited to proceed to start running google ads now. We appreciate our partnership and have been really satisfied with the results of the work your team did. What a night and day difference from our last web agency. I'll be using you on all of my future projects.
Awesome work, our site's chatbot now looks almost human and very intuitive. Changed the order a couple of times, but it was fulfilled and adapted to what I needed each time. Project delivery including the reviews were all in a timely manner- this is such a great experience. Will always recommend for AI chatbot design.
We Provide Essential Features For an Effective AI Chatbot
Having explained what AI Chatbots are and the capabilities that make for successful engagement with your business, we will be dedicating this chapter of the article to attending to the features of an effective AI Chatbot. This segment will cover parts you should look for when building a conversational AI Chatbot platform for your business.
Our Top 6 Features That Constitute an Effective AI Chatbot
Starting your business Chatbot journey is daunting; knowing the right AI Chatbot platform to build an effective Chatbot can leave you reeling. To help alleviate the stress of setting up a conversational AI Chatbot for your business, we have created this section to point you in the right direction of essential features you need to consider regardless of application.
This may appear obvious, but there is a massive difference between having a Chatbot answering questions about your product or service and having a Chatbot sustaining an intelligent conversation with users. Having an engaging Chatbot will not only improve the experience of your customers but will also deliver essential data that will help you increase your business bottom line. In achieving this, you must ensure that the user interface has to be as human-like as possible.
A conversational Chatbot must be able to identify a user's intention no matter how complex the structure of the sentence is. In return, as an AI Chatbot, you'll also be able to ask questions to discover more about the user and eliminate ambiguity. Achieving this requires memory, which allows for reusing vital information throughout the conversation.
By ensuring a measured level of control within the AI Chatbot application, businesses can avoid awkward mistakes and provide a form of safety net for managing situations that are pretty unexpected during a conversation. This will continually return a smooth customer experience and also protect the integrity of your business or establishment.
Many AI Chatbot development tools are pure machine learning or linguistic learning models. Both of these learning models have their drawbacks. The machine learning operating system will only function as a black box that cannot operate on its own except it has been ideally fed with curated training data, which only a few enterprises have.
On the other hand, a linguistic-based system of operation in AI Chatbots requires that humans develop the rules and responses. This conversational system cannot adequately respond to what it does not know and cannot make use of statistical data the same way a machine learning system will.
A hybrid approach to developing a conversational AI Chatbot allows you to combine machine learning and linguistic-based models. This will allow your business to build applications with or without requiring data quickly. Furthermore, a hybrid approach ensures that the system keeps consistent behavior aligned to your business objective.
Ensuring that an AI Chatbot personalizes each conversation not only delivers relevant results but increases engagement as well. Whether it is targeted at accessing users' account information to answer queries on billing or taking user information into consideration users' preferences for Italian food to recommend a good restaurant, personalization goes a long way in improving the user experience.
Why certain information can quickly be learned explicitly, such as allowing users to choose their preference from a list of available features, automated learning through implicit methods, harnesses the strength of conversational artificial intelligence. You can combine both ways alongside other information and data sources such as purchase history and geolocation to provide a personalized conversation.
Data Analytics and Ownership
Data is vital to consider when choosing the right AI Chatbot platform. People tend to trust your service when they engage in a conversation. They reveal information like their individual opinion, views, preferences, inclinations, feelings, and many more as part of the conversation. An AI Chatbot should be able to analyze this information to feed them as the conversation
engagement increases.
Also, you should adequately secure this information by ensuring a structure is put in place to collect data from your customers and protect these data against breaches.
Cross-platform Functionality
Several conversational applications gradually gain knowledge by infiltrating different aspects of everyday life. It would only make more sense by allowing conversational applications such as a Chatbot to be easily ported to future and existing devices or platforms.
Although it is easy to say that you can develop applications to run on various services or platforms, all too frequently, each conversational application may require an entirely new build to function efficiently. Knowing how much of the primary build can be used at the start may save you significant resources as time goes on. Therefore you must look at how the AI Chatbot application will support users as they switch from one device to another.
Looking For Funding
$3,000,000,000
in funding Secured For Clients
Get Clients Through Our
$15,000,000+
CLIENT ACQUISITION DATABASE
Accelerate your ROI by
200-1000%
FROM OUR DIGITAL CHAT BOT SERVICE
Increase Brand Awareness with
2,200,000+
SOCIAL MEDIA & JOURNALIST ACCOUNTS
Providing Value To Businesses With our AI Chatbot Service
This section will discuss how our AI chat continues transforming businesses worldwide by increasing their revenue, reducing costs, and enhancing their customer experience. If you are keen on knowing how you can leverage an artificial intelligence-based Chatbot to grow your business while saving a substantial amount of money, then this section is for you.
Best AI Chatbot Value to Businesses
Many users place maximum value on our AI Chatbots because they're essentially fast, convenient, and highly intuitive. Our AI Chatbots offer businesses a more effective way to build engaging and personalized customer experiences for their users. List personalized engagement with users provides sufficient information about your customer, which is valuable in helping to understand what they want as you grow your business.
We have provided below important areas where businesses can benefit from AI Chatbots' value to establishments worldwide.
In this section of the article, we shall look at some of the primary ways AI Chatbots are used in transforming businesses across several industries. If you are interested in knowing how AI Chatbots practically change the scope of companies and how you can tap into them for your business growth, this section is especially for you. 
Primary Use Cases of AI Chatbots
The use of AI Chatbots can be categorized broadly by their use cases which are split into three parts: "Enterprise and customers," "Enterprise and employees," and "users and devices."
These three categories are the umbrella for every use case or AI chatbot regarding business growth and development. Let us look at the three primary ways that AI Chatbots can be used:
Efficient and conversational AI Chatbot applications or platforms allow businesses to create a seamless experience for their customers while interacting with various devices and channels of communication. Some platforms for Chatbot development enable enterprises to analyze and capture every conversation to understand customers' pain points. This use case is helpful when customers get reviews about a product or service or when upgrading a product.
Below have you use cases of AI Chatbots in Enterprise to customer category:
● Adding a new feature that will meet customer needs
● Improving existing features
● Integrating third-party applications for a seamless transaction
Enterprises can use an effective AI Chatbot system to streamline the operation process, thereby increasing their employees' productivity without increasing headcount. For instance, AI assets and Robotic Process Automation (RPA) are incorporated into Chatbots to deliver no-intervention solutions to lots of business processes. 
AI Chatbot and conversational artificial intelligence-based systems are gaining traction in the automotive and home automation market. We're relying on clunky menu systems in operating several devices that can be a solid barrier to engagement. AI Chatbot, having flexible
capabilities to host integrations and the ability to understand complex sentences, is suitable for this market today.
AI Chatbot again in mileage in day-to-day human interaction. You go on an e-commerce website, and there is already virtual customer support to article you through how to make your first successful purchase. Sometimes you visit a business website with a fast and efficient AI Chatbot with a unique personality that compels you to come back for more.
Using NLPs (Natural Language Processing), AI chatbots have been modified to have human-like conversations with customers which keeps them more excited and happy to keep conversing. The chatbots play an important role in businesses due to their automation for instant response to clients' quests and needs.
These and many more are the epicenters of artificial intelligence-based Chatbots in improving business growth and development. As they seek to deploy this innovation, this article will help you understand the value that AI Chatbots present to businesses and several use cases to help your business find the right balance in the market. Make sure of every aspect of this article to ensure that you fully understand the relevance of AI Chatbots in your business marketing strategy.