Your website is the front desk of your online business. Make sure it's attractive enough to convert your website visitors into leads or paying customers.
Half The World's Population is Online, Including your Current Customers & Prospects.
Over 3.2 Billion people online, with 275 million in the US alone
8 out of 10 consumers are likely to engage with your website if it has a website, and engaging with a Business also means trusting that business.
This includes your current customers and even future customers.
Well Optimized Website Design is Expensive & Time Consuming
According to Business Statistics
Less than 68% of small businesses own a functional website
23% of small business websites get updated every year
51% of all small businesses use in-house staff to maintain their website
A Highly-Converting Website
You'd want your website to convert a huge fraction of your website visitors to leads or paying customers.

To make it happen, your website should be informative and have striking content (which we'll be writing for you) and also comprise of bold and compelling call-for-actions like phone numbers or contact links in strategic places.

Since we run a full-service holistic marketing agency, we also hold deep expertise in implementing AI-based chatbots, review generation and conversational texting, helping you skyrocket your website conversion rate.

We don't just build websites; we build highly-functioning lead & sales generators!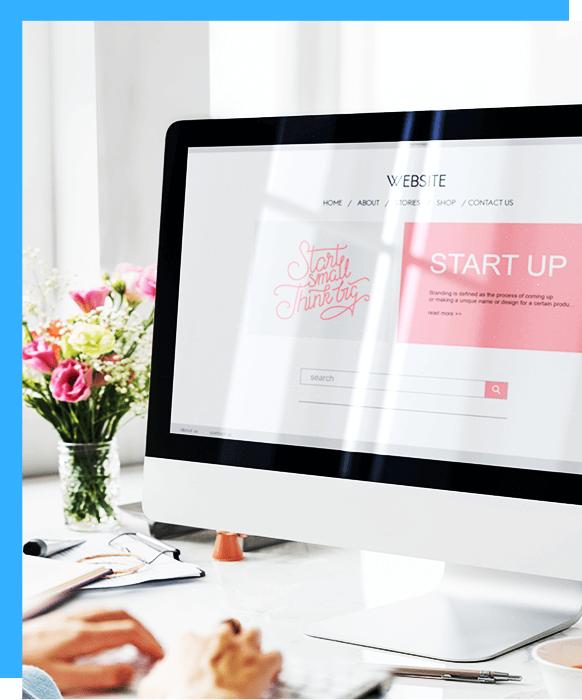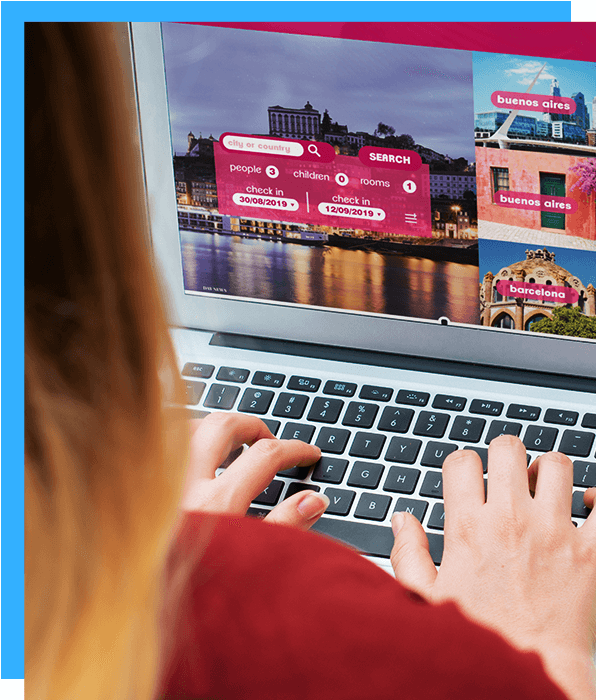 Your website is the front desk of your online business. It should look and feel professional & should be enticing enough to create a great impression on your audience, helping you build trust. Our designers will discuss requirements with you and your team and design a website that'll blow you away.
We'll help you get all the images you need (or purchase them on your behalf if you don't have the time), design a logo if you don't already have one, structure your site with a modern layout, allowing easy usability.
A Website that's Discoverable on Search Engines
Search engines should be able to find your website with ease, which is why we'll be focusing on your website structure, image tagging, headings, meta tags, etc.
In the United States, it's important that your website is easily accessible by disabled people under the Americans with Disabilities Act (The ADA). If it doesn't meet the ADA, you may end up having to pay heavy fines and may also result in prosecution.
But what's more important is that our responsibility towards building a website that anyone and everyone can access and use.
The Most-Advanced Tech Team is Here to Serve You
Right from writing your content to updating your site to preparing designs, we'll be providing you access to the site editor so that you can easily update your website, whenever needed.
We build websites on different platforms like WordPress, Wix and Mono Solutions – which are applauded and used by millions of website developers all across the globe.
Attract High-Quality Traffic
If you are here, you already care deeply about your online marketing and want to see your business crossing the limits.
Your website should be built such that it attracts a world full of traffic towards it and that's where we come in.
At Local Services USA, we will be providing you with all the services you need to help you attract traffic from different sources. 
Reach out to our Local Services USA Marketing Expert who'll help you build a full campaign to turn your website into a reliable sales machine.
Can you please share the pricing structure?
The overall pricing structure depends on multiple factors, including the number of pages, functionalities, design, content, etc. 
For example, a 3-5 pages website development would cost anywhere between $500 and $800. This will also include content creation and design.
Yes! Or if needed, we'll host it for you.
What if I only require you to build a landing page?
Don't worry! We would love to build the landing page for you.
Do you build on all website editors?
Our developers build websites on almost all the major website building platforms like Wix, Weebly, Mono Solutions & WordPress.
Can you share more details about bundled packages with traffic?
Since we are a full-service digital marketing agency, we'd love to prepare a well-planned marketing strategy that aligns with your goals and helps you achieve the desired results.
Got more questions?
Our experts are waiting to hear from you.
Contact us TODAY!
We'd love to build you a website that helps you bring your prospects further down their customers' journey and ultimately converts them into paying customers.
Right from gathering requirements to offering our suggestions to developing a top-notch website for your business, our experts would love nothing more than building a strong foundation for your online business.
Our Experts are Ready to Help!
Connect with one of our Local Experts today and discuss your requirements. Free advice.
Want to connect with a marketing expert? Dial in!
Innovative Web Design Service That Converts
Web design has gone over the reins of our imaginations. Young minds even go as far as learning everything they can lay their hands on that has to do with technology. According to the world's trend, many businesses, brands, companies, schools, churches, and organizations use web designs.
You can resolve a lot of issues with the help of web design. When people pay close attention to this skill, it becomes much simpler to attend to the public's concerns. Web designers meticulously implement design principles and offer suitable web structures considering users' viewpoints, needs, and experiences.
Web design generally entails the creation of websites. It includes various elements such as graphics design, content creation, website layout, and other essential elements. This must have been the umpteenth time you're come across web design but do you know how to go about it?
Here you will learn about web design, the recent trends, and how to design like a pro. Read this article to decide if you could make a career in web design.
Web design is building websites with the user's needs in mind. The web designer considers many factors when creating a webpage, which aids in defining the website's purpose. It deals with producing the overall experience on a website to make it user-friendly, effective, and easy to navigate.
Although designing websites can be difficult and demoralizing from the standpoint of time management and skill set. It is more than just putting a few tools or elements to use. Research shows that it now takes up a sizable portion of people's daily lives. Interactivity with graphics, content, and layouts is possible; this has been a standard component of web designs.
The overall layout must be planned and positioned well in building a website. Most web designers are familiar with HTML and CSS, so they code from scratch. Some designers employ popular stress-free platforms like Wix, Joomla, or WordPress, which may be customized and tailored to their preferences later. However, top designers prefer building websites from scratch, primarily because of security and management.
Sea eligendi comprehensam in, lucilius ocurreret vim ne, ne quo justo explicari. Cum ad summo definitionem, liber diceret petentium id his, sit diam case molestiae ea.
Marie Young
Sea eligendi comprehensam in, lucilius ocurreret vim ne, ne quo justo explicari. Cum ad summo definitionem, liber diceret petentium id his, sit diam case molestiae ea.
Jack Young
Sea eligendi comprehensam in, lucilius ocurreret vim ne, ne quo justo explicari. Cum ad summo definitionem, liber diceret petentium id his, sit diam case molestiae ea.
Hanna Young
What Are The Types of Web Design?
Meeting the needs of both users and search engines is tactical; this is why web designers must be meticulously skilled. The types of web designs also determine the usability in interaction with the web pages. For various reasons, knowing which web designs suit your clients' brand, business, or organization is essential. This is the rationale that credits every designer for a job well done. The different types of web designs include:
A static design is ideal for a website that runs through all the information on the business. The website's information remains constant over time and does not alter. HTML, CSS, and Java are used to create static web pages. Although users can interact with it because it saves time, its function ability is low.
Static designs pose another big problem; they are laborious, and their manual updates can be exhausting. Static websites typically serve as informational tools rather than platforms for selling products and services due to their straightforward design and limited capacity for visitor interaction.
Dynamic or CMS (Content Management System)
In contrast to static websites, dynamic websites enable user interaction with the page's content, resulting in a more engaging website design. These websites frequently require more adaptable coding, for instance, ASP, JavaScript, or PHP.
Although dynamic websites can be a little more expensive and occasionally take longer to load than static websites due to their more complex concept and design, they can also successfully communicate facts and service advantages through an eye-catching display.
An e-commerce website is created if you own a business that makes sales. Diverse platforms are used to design an e-store like Opencart, Magento, and Woocommerce. A distinctively good eCommerce platform manages the website's technical aspects. A beautiful yet concise website design works well.
The design ought to be straightforward and user-friendly. In using the webpage, users should get the scope of how it works with the components that provide more utility. Consider adopting a content management system (CMS) if you want a dependable website design. A CMS gives resilience and assists in content updates, designing, and creation.
Websites with one-page designs present all of their information on a single page. Because it has so many different applications, this kind of design may be incredibly flexible. Users can interact with all the business knowledge on the page while designers make the page as long as they desire. In consideration of user experience, many organizations employ a style to create designs that meet readers' needs in a narrative form. This is to help the pattern of information glide across to the visitors without hassle.
Besides not altering the page layout in response to screen size, a liquid website design functions like a responsive design. Depending on the size of the browser, liquid designs adapt to stretch or shrink to fit into the chosen window. This causes the layout to be small or too large when viewed on the selected browser.
The website can adjust itself to fit any size screen with the essential information by wrapping text and scaling graphics, whether viewed on a PC or mobile device. Depending on the browser's size, a responsive design displays its information when it adapts its layout.
Consumers navigate through information and items on various devices due to the efficiency and benefits it offers businesses.
Ready to Grow? Get your FREE Quote Today!
To match up to build any website, here are some design layouts that designers use to help clients or customers build their websites.
This layout affords users to view the site in an F-pattern scanning dimension. This is mainly used in e-commerce and high portfolio sites that build a pattern for user-friendliness, thus making it easy for users to interact.
The zigzag layout alternates the positioning of the image and text on each horizontal row, which is a more current design layout used as a substitute for the ordinarily aligned pattern. Recently, this layout has gained more visibility due to how it adds more visuals and poses a uniqueness in an appearance on longer pages.
In a one-column layout, you can decide to divide the pages into columns for a more captivating content display. The single-column layout is the best choice for a heavy-duty page with graphics, headshots, etc.
Just as the name implies, a split-screen layout is helpful for important information viewed on the same page but is split. This is used by businesses or organizations that have different vital information for their visitors to explore with.
The featured image layout is mainly used on the website by businesses that want to attract customers with an extensive image at the peak of the webpage. This is solely used for aesthetic purposes.
Other design layouts include
Grid layout
The fullscreen photo layout
Modular layout
Magazine layout
Discover how we can help your business.
The support was great and the team was always there when we needed them. We'll definitely be back for future projects as we continue to expand. Sincerely, from the heart, thank you for putting yourself in the work. We are so pleased with the results and we really appreciate the love you put in. I highly recommend you to anyone.
Just a short note to express how satisfied I am with my digital marketing campaign. I am extremely pleased with it. You've all exceeded my expectations and I'm excited to proceed to start running google ads now. We appreciate our partnership and have been really satisfied with the results of the work your team did. What a night and day difference from our last web agency. I'll be using you on all of my future projects.
Awesome work, our site's chatbot now looks almost human and very intuitive. Changed the order a couple of times, but it was fulfilled and adapted to what I needed each time. Project delivery including the reviews were all in a timely manner- this is such a great experience. Will always recommend for AI chatbot design.
The guidelines a designer must adhere to produce an impactful and appealing composition are known as design principles. Here are some principles used in web design.
Color is a vital factor in designing a good website. Using psychology, using too many color combos is not a wise thing to do. The color should be consistent, and if multiple colors should be used, it must draw attention or enhance readability. Use high contrasting colors for vital icons or texts alone.
Balance affords websites with good shape and alignment. The principle makes it possible to add a bit of balance to every element that makes up the webpage, from color to fonts, symmetry, spacing, and lots more.
If the website is not positioned well for easy navigation, users will not have as much interaction with the site. Navigation is the ease and arrangement of website elements that allow people to find whatever they want without hassle.
Stuff-up spaces with too many letters or other elements is very unprofessional. This will make the design look cumbersome and very hard to interact with. Spacing has a lot of importance in web design, and it will also help users distinguish sections, spaces, and blocks.
Alignment puts all the elements together and has to do with each element's relationship with the other. This design tool helps you place and carefully position essential elements in the necessary places.
When all the elements used in designing are placed in their order of essentiality, it is referred to as visual hierarchy. The web design should carefully express the mind and thoughts of the business without using a manual. It must be a visual hierarchy and an aesthetic sense of creation. This is what most companies bid for in seeking web designers.
The flow of texts and font sizes are also significant. As much as putting out that font is excellent, readability and comprehension are vital.
Using contrast in colors makes the job easier and appears more beautiful, Attracting visitors to the website. Colors tend to stand out uniquely when used in contrast on a page.
Usability is another critical principle in web design. It is not just okay for the website to have beautiful elements; its usability level must also be high on functionality.
It is excellent to use some design tools but let the elements be even and consistent throughout the webpage. Headings, fonts, icons, shapes, and vital key elements must not have too many different sizes or forms in a webpage. Guide your users throughout the action taken, and let the flow be consistent.
Most websites are built on grids. This helps to align each element in its desired positions. Visitors tend to understand the build-up of a Web design easily because of the makeup of grids on the system.
It is advisable always to put users into consideration when designing a website. Users should be able to quickly understand the concept of the webpage when they see it without being told. For instance, when a person tries to navigate Facebook, the simple icons on it are easy to understand because the image there already depicts what we would expect.
In building a site, you cannot overemphasize the design elements below, and 15 of them have been mentioned. They are:
Shape
Line
Fonts
Space
Form
Color
Texture
Images
Value
Content
Icons
Animation
Imagery
Header
Breadcrumb navigation
Looking For Funding
$3,000,000,000
in funding Secured For Clients
Get Clients Through Our
$15,000,000+
CLIENT ACQUISITION DATABASE
Accelerate your ROI by
200-1000%
FROM OUR DIGITAL CHAT BOT SERVICE
Increase Brand Awareness with
2,200,000+
SOCIAL MEDIA & JOURNALIST ACCOUNTS
Why Is Good Web Design So Important?
If you have a business or a brand and your website lacks the requirements. It is a platter to ward off clients or visitors from your brand because this is the first thing they all come in contact with.
A good web design stands between the designer and the visitors' reception. Still, before that, a good design is "good" if it has many required elements—for example, site navigation, color, fonts, typography, accessibility, layouts, etc.
You might be wondering why there is a need for an excellent website for your brand image. It helps to offer your visitors a positive user experience and facilitates easy access and navigation for website visitors.
Additionally, a professionally designed website helps make a positive first impression on potential clients. It also assists in increasing conversions and developing your leads. If you need to put a webpage out there, you must do it with all consciousness of your brand and its image.
Businesses use web designs for reasons that hold so much vitality, but here are a few general uses that web designs serve.
Skills Used in Web Design
As much as skills are required in web design, soft and hard skills are very important to get the desired results.
Technically speaking, it is possible to build websites both with and without tech-savvy tools. Some designers use platforms that make their jobs easier than writing their codes or programming from scratch. In either case, the following list of hard skills is provided below:
Besides having the expertise as a person or a creative, companies look out for individuals who are not just about physical abilities but have a more positive outlook on the job. In addition to hard skills, soft skills are essential and have a huge role. Here are the top 10 soft skills a creative should possess:
Skills Used in Web Design
Web design comprises elements, principles, diverse layouts, and physical and intuitive skills a person should possess. In this present day, there is a need for creatives to unleash more of these skills for better analytics on the web. It is unwise to build a website without proper planning and alignment.
If one needs to put their heart into web design, then it is wise to do it well. One can get their hands on a few tools or platforms. In designing, web designers use their skills to build websites for companies and businesses based on their values, purpose, and other essential brand qualities.
Building a website can be intriguing, but one must keep their head in the game. What works is patience, discipline, and time management. Web designers that have their names all over brands and businesses have been able to steadily up their game from consistency to balance. Keep learning, and you get to work magic at the end of the day.